","period":60,"description":null,"cc_url":null,"author_name":"Adam Wells","article_type":"uber_article","analytics": Gridiron Heights S4E14″,"stream":"featured","published_at":"2019-12-03T20:15:27″,"id":"edfbf80c-69c9-4560-8509-e4e46578fb43″,"occasion":"gridiron-heights","ad_stitched_url":null},"media_width":null,"media_url":null,"media_id":null,"media_height":null,"hook_type":"picture","commentary":{"title":"Gridiron Heights x Mandalorian","mentioned_users":[],"description":"Kyler 'Baby Yoda' Murray and Kliff Kingsbury attempt to make their approach by means of the NFC West 😂🎥"},"autoplay":false}},{"url_hash":"b335d091c5244ce6747ed1ea7e7249a4c26642e392a0b1814ed5387986080bc4″,"url":"https://bleacherreport.com/articles/2813337-ron-rivera-fired-as-panthers-head-coach-perry-fewell-named-to-interim-role","updated_at":"2019-12-03T21:00:11Z","tag":{"unique_name":"nfl","tag_id":16,"short_name":"NFL","emblem":"nfl.png","display_name":"NFL","color2″:"","color1″:""},"standing":"energetic","place":null,"playlist_type":"ts","playlist_id":21640,"permalink":"/articles/2813337-ron-rivera-fired-as-panthers-head-coach-perry-fewell-named-to-interim-role","performed_by":"[email protected]","original_url_sha":"f1ef56dfda8df99fec6a92273711731a64b4b30649d0e0fbfcf56df1ef5c93ec","original_url_hash":126628385,"notification":"success","is_locked":false,"is_featured":false,"internal_position":"5095.2521145415″,"id_str":"6506097820″,"id":6506097820,"href":"https://djay.bleacherreport.com/playlists/nfl_ts/tracks/6506097820″,"hide_from_regions":[],"hidden_attributes":[],"group_tags":[],"expires_at":null,"created_at":"2019-12-03T20:11:59Z","content_type":"internal_article","content material":{"title":"Panthers Hearth Rivera","thumbnail_url":"https://img.bleacherreport.internet/cms/media/picture/79/3f/ba/ce/cd12/4387/bf62/351777e61796/crop_exact_GettyImages-1191575627__1_.jpg?h=3139&q=90&w=4708″,"metadata":{"title":"Ron Rivera Fired as Panthers Head Coach, Perry Fewell Named to Interim Position","thumbnails":{"original_url":"https://cdn.bleacherreport.internet/cms/media/picture/79/3f/ba/ce/cd12/4387/bf62/351777e61796/GettyImages-1191575627__1_.jpg","media_item_href":"https://cms.bleacherreport.com/media/gadgets/793fbace-cd12-4387-bf62-351777e61796.json"},"thumbnail_url":"https://img.bleacherreport.internet/img/pictures/photographs/003/783/378/hi-res-699803f61c1b9c51168e766a41acdfaf_crop_exact.jpg?w=900&h=600&q=75″,"stub_id":null,"share_url":"https://bleacherreport.com/articles/2813337-ron-rivera-fired-as-panthers-head-coach-perry-fewell-named-to-interim-role","provider_url":"http://bleacherreport.com","provider_name":"Bleacher Report","photo_credit":"Sean Gardner/Getty Photographs","personalised":null,"genres":["breaking_news"],"description":null,"author_name":"Tim Daniels","article_type":"article","article_id":2813337},"media_width":null,"media_url":null,"media_id":null,"media_height":null,"hook_type":"picture","commentary":{"title":"Panthers Hearth Rivera","mentioned_users":[],"description":"Ron Rivera fired after 9 seasons as Panthers HC, Carolina has misplaced Four straight"}}},{"url_hash":"668b58e2ee96838aa910e002bdb93f0ed7c45c3a16f96cb8b3dec5f7e5f454c3″,"url":"https://bleacherreport.com/articles/2864803-nfl-power-rankings-brs-consensus-rank-for-every-team-entering-week-14″,"updated_at":"2019-12-03T21:59:18Z","tag":{"unique_name":"nfl","tag_id":16,"short_name":"NFL","emblem":"nfl.png","display_name":"NFL","color2″:"","color1″:""},"standing":"energetic","place":null,"playlist_type":"ts","playlist_id":21640,"permalink":"/articles/monitor/6506081653-newest-nfl-power-rankings-","performed_by":"[email protected]","original_url_sha":"668b58e2ee96838aa910e002bdb93f0ed7c45c3a16f96cb8b3dec5f7e5f454c3″,"original_url_hash":43980188,"notification":"success","is_locked":false,"is_featured":true,"internal_position":"5093.2521145415″,"id_str":"6506081653″,"id":6506081653,"href":"https://djay.bleacherreport.com/playlists/nfl_ts/tracks/6506081653″,"hide_from_regions":[],"hidden_attributes":[],"group_tags":[],"expires_at":null,"created_at":"2019-12-03T14:56:20Z","content_type":"external_article","content material":{"title":"Latest NFL Energy Rankings 📊","thumbnail_url":"https://img.bleacherreport.internet/cms/media/picture/e9/3c/77/43/1f5c/4a12/9e74/6e4f6d454f1a/crop_exact_NFL_Power_Rankings.jpg?h=1999&q=90&w=3000″,"metadata":{"title":"NFL Energy Rankings: B/R's Consensus Rank for Each Staff Getting into Week 14″,"thumbnails":{"original_url":"https://cdn.bleacherreport.internet/cms/media/picture/e9/3c/77/43/1f5c/4a12/9e74/6e4f6d454f1a/NFL_Power_Rankings.jpg","media_item_href":"https://cms.bleacherreport.com/media/gadgets/e93c7743-1f5c-4a12-9e74-6e4f6d454f1a.json"},"thumbnail_url":"https://img.bleacherreport.internet/img/slides/photographs/004/369/535/hi-res-87ecc47cf9e81d7b5daa79af32d9be7e_crop_exact.jpg?w=900&h=600&q=75″,"stub_id":null,"share_url":"https://bleacherreport.com/articles/2864803-nfl-power-rankings-brs-consensus-rank-for-every-team-entering-week-14″,"provider_url":"http://bleacherreport.com","provider_name":"Bleacher Report","photo_credit":"Rob Carr/Getty Photographs","personalised":null,"genres":["evaluation"],"description":"Nicely, that was an eventful week within the NFL . Week 13 introduced with it a trio of potential postseason previews…","author_name":"NFL Employees","amp_url":null},"media_width":null,"media_url":null,"media_id":null,"media_height":null,"hook_type":"picture","commentary":{"title":"Latest NFL Energy Rankings 📊","mentioned_users":[],"description":"📉 Pats take a falln👀 Shake-up in High Fiven➡️ Faucet by means of for full rankings"}}},{"url_hash":"ff9ab5aeb60ac969ef6f1aacf1574836b6f9bb13ae22ecfee580875b9d30163e","url":"https://bleacherreport.com/articles/2865114-no-ones-laughing-at-bill-obriens-front-office-moves-in-houston-anymore","updated_at":"2019-12-03T19:41:34Z","tag":{"unique_name":"nfl","tag_id":16,"short_name":"NFL","emblem":"nfl.png","display_name":"NFL","color2″:"","color1″:""},"standing":"energetic","place":null,"playlist_type":"ts","playlist_id":21640,"permalink":"/articles/monitor/6506079524-no-ones-laughing-at-houston-anymore","performed_by":"[email protected]","original_url_sha":"ff9ab5aeb60ac969ef6f1aacf1574836b6f9bb13ae22ecfee580875b9d30163e","original_url_hash":21152235,"notification":null,"is_locked":false,"is_featured":true,"internal_position":"5091.0646145415″,"id_str":"6506079524″,"id":6506079524,"href":"https://djay.bleacherreport.com/playlists/nfl_ts/tracks/6506079524″,"hide_from_regions":[],"hidden_attributes":[],"group_tags":[],"expires_at":null,"created_at":"2019-12-03T14:01:31Z","content_type":"external_article","content material":{"title":"No One's Laughing at Houston Anymore","thumbnail_url":"https://img.bleacherreport.internet/cms/media/picture/d1/af/7e/ca/ea1b/4c4e/b25e/e16b4b006354/crop_exact_AP_19326769484222.jpg?h=1546&q=90&w=2319″,"metadata":{"title":"No One's Laughing at Invoice O'Brien's Entrance Workplace Strikes in Houston Anymore","thumbnails":{"original_url":"https://cdn.bleacherreport.internet/cms/media/picture/d1/af/7e/ca/ea1b/4c4e/b25e/e16b4b006354/AP_19326769484222.jpg","media_item_href":"https://cms.bleacherreport.com/media/gadgets/d1af7eca-ea1b-4c4e-b25e-e16b4b006354.json"},"thumbnail_url":"https://img.bleacherreport.internet/img/pictures/photographs/003/840/739/hi-res-0c97e05af3e7f0f124e4b6520de348a4_crop_exact.jpg?w=900&h=600&q=75″,"stub_id":null,"share_url":"https://bleacherreport.com/articles/2865114-no-ones-laughing-at-bill-obriens-front-office-moves-in-houston-anymore","provider_url":"http://bleacherreport.com","provider_name":"Bleacher Report","photo_credit":"Tim Warner/Getty Photographs","personalised":null,"genres":["evaluation"],"description":"The next Houston Texans column is not about any of those typical Texans matters: What a wonderful younger quarterback/MVP candidate Deshaun Watson is; Whether or not DeAndre …","author_name":"Mike Tanier","amp_url":null},"media_width":null,"media_url":null,"media_id":null,"media_height":null,"hook_type":"picture","commentary":{"title":"No One's Laughing at Houston Anymore","mentioned_users":[{"username":"MikeTanier","id":"3612408e-26d7-47eb-b46d-4654b4d10818″}],"description":"@MikeTaniersays Invoice O'Brien's front-office strikes look terrific now"}}}]},"careers":{},"gamecast":{"live_game":{"sharing":{}},"meta":{},"programmed":{},"social":{},"pollingUpdates":{}},"structure":{},"nav":{"gadgets":{"world-football":{"title":"Soccer","url":"/world-football","id":"world-football","subLists":["epl","uefa-champions-league","https://www.instagram.com/brfootball/","football-league-championship","la-liga","serie-a","bundesliga","uefa-europa-league","international-football"],"subLinks":["world-football","https://www.instagram.com/brfootball/"]},"epl":{"title":"Premier League","allLink":[{"title":"Transfers","url":"/transfer-window","id":"transfer-window"}],"url":"/epl","id":"epl","subLists":["arsenal","aston-villa","bournemouth","brighton-hove-albion","burnley","chelsea","crystal-palace","everton","leicester-city-foxes","liverpool","manchester-city","manchester-united","newcastle-united","norwich-city","sheffield-united-fc","southampton","tottenham-hotspur","watford-fc","west-ham-united","wolverhampton-wanderers"],"subLinks":["epl","uefa-champions-league","la-liga","serie-a","bundesliga","mls"]},"arsenal":{"title":"Arsenal","url":"/arsenal","id":"arsenal"},"aston-villa":{"title":"Aston Villa","url":"/aston-villa","id":"aston-villa"},"bournemouth":{"title":"Bournemouth","url":"/bournemouth","id":"bournemouth"},"brighton-hove-albion":{"title":"Brighton and Hove Albion","url":"/brighton-hove-albion","id":"brighton-hove-albion"},"burnley":{"title":"Burnley","url":"/burnley","id":"burnley"},"chelsea":{"title":"Chelsea","url":"/chelsea","id":"chelsea"},"crystal-palace":{"title":"Crystal Palace","url":"/crystal-palace","id":"crystal-palace"},"everton":{"title":"Everton","url":"/everton","id":"everton"},"leicester-city-foxes":{"title":"Leicester Metropolis","url":"/leicester-city-foxes","id":"leicester-city-foxes"},"liverpool":{"title":"Liverpool","url":"/liverpool","id":"liverpool"},"manchester-city":{"title":"Manchester Metropolis","url":"/manchester-city","id":"manchester-city"},"manchester-united":{"title":"Manchester United","url":"/manchester-united","id":"manchester-united"},"newcastle-united":{"title":"Newcastle United","url":"/newcastle-united","id":"newcastle-united"},"norwich-city":{"title":"Norwich Metropolis","url":"/norwich-city","id":"norwich-city"},"sheffield-united-fc":{"title":"Sheffield United","url":"/sheffield-united-fc","id":"sheffield-united-fc"},"southampton":{"title":"Southampton","url":"/southampton","id":"southampton"},"tottenham-hotspur":{"title":"Tottenham Hotspur","url":"/tottenham-hotspur","id":"tottenham-hotspur"},"watford-fc":{"title":"Watford","url":"/watford-fc","id":"watford-fc"},"west-ham-united":{"title":"West Ham United","url":"/west-ham-united","id":"west-ham-united"},"wolverhampton-wanderers":{"title":"Wolverhampton Wanderers","url":"/wolverhampton-wanderers","id":"wolverhampton-wanderers"},"uefa-champions-league":{"title":"Champions League","url":"/uefa-champions-league","id":"uefa-champions-league","subLists":["ajax","atalanta","atletico-madrid","fc-barcelona","bayer-leverkusen","bayern-munich","sl-benfica","borussia-dortmund","chelsea","club-brugge","dinamo-zagreb","fc-salzburg","galatasaray","krc-genk","inter-milan","juventus","lille-osc","liverpool","lokomotiv-moscow","olympique-lyonnais","manchester-city","manchester-united","napoli","olympiakos","paris-saint-germain-fc","rb-leipzig","real-madrid","fk-red-star-belgrade","shakhtar-donetsk","slavia-prague","tottenham-hotspur","valencia-cf","zenit-st-petersburg"],"subLinks":["uefa-champions-league","transfer-window"]},"ajax":{"title":"Ajax","url":"/ajax","id":"ajax"},"atalanta":{"title":"Atalanta","url":"/atalanta","id":"atalanta"},"atletico-madrid":{"title":"Atletico Madrid","url":"/atletico-madrid","id":"atletico-madrid"},"fc-barcelona":{"title":"Barcelona","url":"/fc-barcelona","id":"fc-barcelona"},"bayer-leverkusen":{"title":"Bayer Leverkusen","url":"/bayer-leverkusen","id":"bayer-leverkusen"},"bayern-munich":{"title":"Bayern Munich","url":"/bayern-munich","id":"bayern-munich"},"sl-benfica":{"title":"Benfica","url":"/sl-benfica","id":"sl-benfica"},"borussia-dortmund":{"title":"Borussia Dortmund","url":"/borussia-dortmund","id":"borussia-dortmund"},"club-brugge":{"title":"Membership Brugge","url":"/club-brugge","id":"club-brugge"},"dinamo-zagreb":{"title":"Dinamo Zagreb","url":"/dinamo-zagreb","id":"dinamo-zagreb"},"fc-salzburg":{"title":"FC Salzburg","url":"/fc-salzburg","id":"fc-salzburg"},"galatasaray":{"title":"Galatasaray","url":"/galatasaray","id":"galatasaray"},"krc-genk":{"title":"Genk","url":"/krc-genk","id":"krc-genk"},"inter-milan":{"title":"Inter Milan","url":"/inter-milan","id":"inter-milan"},"juventus":{"title":"Juventus","url":"/juventus","id":"juventus"},"lille-osc":{"title":"Lille","url":"/lille-osc","id":"lille-osc"},"lokomotiv-moscow":{"title":"Lokomotiv Moscow","url":"/lokomotiv-moscow","id":"lokomotiv-moscow"},"olympique-lyonnais":{"title":"Lyon","url":"/olympique-lyonnais","id":"olympique-lyonnais"},"napoli":{"title":"Napoli","url":"/napoli","id":"napoli"},"olympiakos":{"title":"Olympiacos","url":"/olympiakos","id":"olympiakos"},"paris-saint-germain-fc":{"title":"Paris Saint-Germain","url":"/paris-saint-germain-fc","id":"paris-saint-germain-fc"},"rb-leipzig":{"title":"RB Leipzig","url":"/rb-leipzig","id":"rb-leipzig"},"real-madrid":{"title":"Actual Madrid","url":"/real-madrid","id":"real-madrid"},"fk-red-star-belgrade":{"title":"Purple Star Belgrade","url":"/fk-red-star-belgrade","id":"fk-red-star-belgrade"},"shakhtar-donetsk":{"title":"Shakhtar Donetsk","url":"/shakhtar-donetsk","id":"shakhtar-donetsk"},"slavia-prague":{"title":"Slavia Prague","url":"/slavia-prague","id":"slavia-prague"},"valencia-cf":{"title":"Valencia","url":"/valencia-cf","id":"valencia-cf"},"zenit-st-petersburg":{"title":"Zenit","url":"/zenit-st-petersburg","id":"zenit-st-petersburg"},"https://www.instagram.com/brfootball/":{"title":"B/R Soccer","url":"https://www.instagram.com/brfootball/","id":"https://www.instagram.com/brfootball/"},"football-league-championship":{"title":"EFL Championship","url":"/football-league-championship","id":"football-league-championship","subLists":["aston-villa","birmingham-city","blackburn-rovers","bolton-wanderers","brentford","bristol-city","derby-county","hull-city","ipswich-town","leeds-united","middlesbrough","millwall","norwich-city","nottingham-forest","preston-north-end","queens-park-rangers","studying","rotherham-united","sheffield-united","sheffield-wednesday","stoke-city","swansea-city","west-bromwich","wigan-athletic"],"subLinks":["football-league-championship"]},"birmingham-city":{"title":"Birmingham Metropolis","url":"/birmingham-city","id":"birmingham-city"},"blackburn-rovers":{"title":"Blackburn Rovers","url":"/blackburn-rovers","id":"blackburn-rovers"},"bolton-wanderers":{"title":"Bolton Wanderers","url":"/bolton-wanderers","id":"bolton-wanderers"},"brentford":{"title":"Brentford","url":"/brentford","id":"brentford"},"bristol-city":{"title":"Bristol Metropolis","url":"/bristol-city","id":"bristol-city"},"derby-county":{"title":"Derby County","url":"/derby-county","id":"derby-county"},"hull-city":{"title":"Hull Metropolis","url":"/hull-city","id":"hull-city"},"ipswich-town":{"title":"Ipswich City","url":"/ipswich-town","id":"ipswich-town"},"leeds-united":{"title":"Leeds United","url":"/leeds-united","id":"leeds-united"},"middlesbrough":{"title":"Middlesbrough","url":"/middlesbrough","id":"middlesbrough"},"millwall":{"title":"Millwall","url":"/millwall","id":"millwall"},"nottingham-forest":{"title":"Nottingham Forest","url":"/nottingham-forest","id":"nottingham-forest"},"preston-north-end":{"title":"Preston North Finish","url":"/preston-north-end","id":"preston-north-end"},"queens-park-rangers":{"title":"Queens Park Rangers","url":"/queens-park-rangers","id":"queens-park-rangers"},"studying":{"title":"Studying","url":"/studying","id":"studying"},"rotherham-united":{"title":"Rotherham United","url":"/rotherham-united","id":"rotherham-united"},"sheffield-united":{"title":"Sheffield United","url":"/sheffield-united","id":"sheffield-united"},"sheffield-wednesday":{"title":"Sheffield Wednesday","url":"/sheffield-wednesday","id":"sheffield-wednesday"},"stoke-city":{"title":"Stoke Metropolis","url":"/stoke-city","id":"stoke-city"},"swansea-city":{"title":"Swansea Metropolis","url":"/swansea-city","id":"swansea-city"},"west-bromwich":{"title":"West Brom","url":"/west-bromwich","id":"west-bromwich"},"wigan-athletic":{"title":"Wigan Athletic","url":"/wigan-athletic","id":"wigan-athletic"},"la-liga":{"title":"La Liga","url":"/la-liga","id":"la-liga","subLists":["cd-alaves","athletic-club","atletico-madrid","ca-osasuna","celta-da-vigo","eibar","rcd-espanyol","fc-barcelona","getafe-cf","granada","cd-leganes","levante","rcd-mallorca","real-betis","real-madrid","real-sociedad","real-valladolid","sevilla","valencia-cf","villarreal-cf"],"subLinks":["la-liga","transfer-window"]},"cd-alaves":{"title":"Alaves","url":"/cd-alaves","id":"cd-alaves"},"athletic-club":{"title":"Athletic Membership Bilbao","url":"/athletic-club","id":"athletic-club"},"ca-osasuna":{"title":"CA Osasuna","url":"/ca-osasuna","id":"ca-osasuna"},"celta-da-vigo":{"title":"Celta da Vigo","url":"/celta-da-vigo","id":"celta-da-vigo"},"eibar":{"title":"Eibar","url":"/eibar","id":"eibar"},"rcd-espanyol":{"title":"Espanyol","url":"/rcd-espanyol","id":"rcd-espanyol"},"getafe-cf":{"title":"Getafe","url":"/getafe-cf","id":"getafe-cf"},"granada":{"title":"Granada","url":"/granada","id":"granada"},"cd-leganes":{"title":"Leganes","url":"/cd-leganes","id":"cd-leganes"},"levante":{"title":"Levante","url":"/levante","id":"levante"},"rcd-mallorca":{"title":"RCD Mallorca","url":"/rcd-mallorca","id":"rcd-mallorca"},"real-betis":{"title":"Actual Betis","url":"/real-betis","id":"real-betis"},"real-sociedad":{"title":"Actual Sociedad","url":"/real-sociedad","id":"real-sociedad"},"real-valladolid":{"title":"Actual Valladolid","url":"/real-valladolid","id":"real-valladolid"},"sevilla":{"title":"Sevilla","url":"/sevilla","id":"sevilla"},"villarreal-cf":{"title":"Villarreal","url":"/villarreal-cf","id":"villarreal-cf"},"serie-a":{"title":"Serie A","url":"/serie-a","id":"serie-a","subLists":["atalanta","bologna","brescia","cagliari","chievo-verona","fiorentina","frosinone-calcio","genoa","inter-milan","juventus","lazio","lecce","ac-milan","napoli","parma","as-roma","sampdoria","sassuolo","spal-2013″,"torino","udinese"],"subLinks":["serie-a","transfer-window"]},"bologna":{"title":"Bologna","url":"/bologna","id":"bologna"},"brescia":{"title":"Brescia","url":"/brescia","id":"brescia"},"cagliari":{"title":"Cagliari","url":"/cagliari","id":"cagliari"},"chievo-verona":{"title":"Chievo","url":"/chievo-verona","id":"chievo-verona"},"fiorentina":{"title":"Fiorentina","url":"/fiorentina","id":"fiorentina"},"frosinone-calcio":{"title":"Frosinone","url":"/frosinone-calcio","id":"frosinone-calcio"},"genoa":{"title":"Genoa","url":"/genoa","id":"genoa"},"lazio":{"title":"Lazio","url":"/lazio","id":"lazio"},"lecce":{"title":"Lecce","url":"/lecce","id":"lecce"},"ac-milan":{"title":"Milan","url":"/ac-milan","id":"ac-milan"},"parma":{"title":"Parma","url":"/parma","id":"parma"},"as-roma":{"title":"Roma","url":"/as-roma","id":"as-roma"},"sampdoria":{"title":"Sampdoria","url":"/sampdoria","id":"sampdoria"},"sassuolo":{"title":"Sassuolo","url":"/sassuolo","id":"sassuolo"},"spal-2013″:{"title":"SPAL","url":"/spal-2013″,"id":"spal-2013″},"torino":{"title":"Torino","url":"/torino","id":"torino"},"udinese":{"title":"Udinese","url":"/udinese","id":"udinese"},"bundesliga":{"title":"Bundesliga","url":"/bundesliga","id":"bundesliga","subLists":["bayer-leverkusen","fc-bayern-munich","borussia-dortmund","borussia-monchengladbach","eintracht-frankfurt","fc-augsburg","fc-cologne","fc-union-berlin","fortuna-dusseldorf","hertha-bsc","fsv-mainz-05″,"rb-leipzig","sc-freiburg","sc-paderborn-07″,"schalke-04″,"tsg-hoffenheim","vfl-wolfsburg","werder-bremen"],"subLinks":["bundesliga"]},"fc-bayern-munich":{"title":"Bayern Munich","url":"/fc-bayern-munich","id":"fc-bayern-munich"},"borussia-monchengladbach":{"title":"Borussia Monchengladbach","url":"/borussia-monchengladbach","id":"borussia-monchengladbach"},"eintracht-frankfurt":{"title":"Eintracht Frankfurt","url":"/eintracht-frankfurt","id":"eintracht-frankfurt"},"fc-augsburg":{"title":"FC Augsburg","url":"/fc-augsburg","id":"fc-augsburg"},"fc-cologne":{"title":"FC Cologne","url":"/fc-cologne","id":"fc-cologne"},"fc-union-berlin":{"title":"FC Union Berlin","url":"/fc-union-berlin","id":"fc-union-berlin"},"fortuna-dusseldorf":{"title":"Fortuna Dusseldorf","url":"/fortuna-dusseldorf","id":"fortuna-dusseldorf"},"hertha-bsc":{"title":"Hertha BSC","url":"/hertha-bsc","id":"hertha-bsc"},"fsv-mainz-05″:{"title":"Mainz 05″,"url":"/fsv-mainz-05″,"id":"fsv-mainz-05″},"sc-freiburg":{"title":"SC Freiburg","url":"/sc-freiburg","id":"sc-freiburg"},"sc-paderborn-07″:{"title":"SC Paderborn 07″,"url":"/sc-paderborn-07″,"id":"sc-paderborn-07″},"schalke-04″:{"title":"Schalke 04″,"url":"/schalke-04″,"id":"schalke-04″},"tsg-hoffenheim":{"title":"TSG Hoffenheim","url":"/tsg-hoffenheim","id":"tsg-hoffenheim"},"vfl-wolfsburg":{"title":"VfL Wolfsburg","url":"/vfl-wolfsburg","id":"vfl-wolfsburg"},"werder-bremen":{"title":"Werder Bremen","url":"/werder-bremen","id":"werder-bremen"},"uefa-europa-league":{"title":"Europa League","url":"/uefa-europa-league","id":"uefa-europa-league"},"international-football":{"title":"Worldwide Soccer","url":"/international-football","id":"international-football","subLists":["albania-olympics","algeria-national-football","argentina","austria","australia-national-football","belgium-national-football","bosnia-herzegovina-national-football","brazilian-football","cameroon-national-football","chile-national-football","colombia-national-football","costa-rica-national-football","croatia-international-football","czech-republic","denmark-national-football","ecuador-national-football","egypt","england","france","germany","ghana-national-football","greece-national-football","honduras-national-football","hungary-olympics","iceland-olympics","iran-national-football","eire","italy","ivory-coast-national-football","japan-national-football","mexico-national-football","morocco-olympics","namibia-national-football","netherlands","new-zealand-national-football","nigeria-national-football","north-korea-national-football","northern-ireland","norway-olympics","panama-national-football","paraguay-national-football","peru-olympics","poland","portugal-national-football","romania-olympics","russia","saudi-arabia-national-football","scotland","senegal-national-football","serbia-national-football","slovakia-national-football","slovenia-national-football","south-africa-national-football","south-korea-national-football","spain","sweden","switzerland","tunisia","turkey-olympics","ukraine","united-states","uruguay-national-football","venezuela-national-football","wales-national-football"],"subLinks":[]},"albania-olympics":{"title":"Albania","url":"/albania-olympics","id":"albania-olympics"},"algeria-national-football":{"title":"Algeria","url":"/algeria-national-football","id":"algeria-national-football"},"argentina":{"title":"Argentina","url":"/argentina","id":"argentina"},"austria":{"title":"Austria","url":"/austria","id":"austria"},"australia-national-football":{"title":"Australia","url":"/australia-national-football","id":"australia-national-football"},"belgium-national-football":{"title":"Belgium","url":"/belgium-national-football","id":"belgium-national-football"},"bosnia-herzegovina-national-football":{"title":"Bosnia-Herzegovina","url":"/bosnia-herzegovina-national-football","id":"bosnia-herzegovina-national-football"},"brazilian-football":{"title":"Brazil","url":"/brazilian-football","id":"brazilian-football"},"cameroon-national-football":{"title":"Cameroon","url":"/cameroon-national-football","id":"cameroon-national-football"},"chile-national-football":{"title":"Chile","url":"/chile-national-football","id":"chile-national-football"},"colombia-national-football":{"title":"Colombia","url":"/colombia-national-football","id":"colombia-national-football"},"costa-rica-national-football":{"title":"Costa Rica","url":"/costa-rica-national-football","id":"costa-rica-national-football"},"croatia-international-football":{"title":"Croatia","url":"/croatia-international-football","id":"croatia-international-football"},"czech-republic":{"title":"Czech Republic","url":"/czech-republic","id":"czech-republic"},"denmark-national-football":{"title":"Denmark","url":"/denmark-national-football","id":"denmark-national-football"},"ecuador-national-football":{"title":"Ecuador","url":"/ecuador-national-football","id":"ecuador-national-football"},"egypt":{"title":"Egypt","url":"/egypt","id":"egypt"},"england":{"title":"England","url":"/england","id":"england"},"france":{"title":"France","url":"/france","id":"france"},"germany":{"title":"Germany","url":"/germany","id":"germany"},"ghana-national-football":{"title":"Ghana","url":"/ghana-national-football","id":"ghana-national-football"},"greece-national-football":{"title":"Greece","url":"/greece-national-football","id":"greece-national-football"},"honduras-national-football":{"title":"Honduras","url":"/honduras-national-football","id":"honduras-national-football"},"hungary-olympics":{"title":"Hungary","url":"/hungary-olympics","id":"hungary-olympics"},"iceland-olympics":{"title":"Iceland","url":"/iceland-olympics","id":"iceland-olympics"},"iran-national-football":{"title":"Iran","url":"/iran-national-football","id":"iran-national-football"},"eire":{"title":"Eire","url":"/eire","id":"eire"},"italy":{"title":"Italy","url":"/italy","id":"italy"},"ivory-coast-national-football":{"title":"Ivory Coast","url":"/ivory-coast-national-football","id":"ivory-coast-national-football"},"japan-national-football":{"title":"Japan","url":"/japan-national-football","id":"japan-national-football"},"mexico-national-football":{"title":"Mexico","url":"/mexico-national-football","id":"mexico-national-football"},"morocco-olympics":{"title":"Morocco","url":"/morocco-olympics","id":"morocco-olympics"},"namibia-national-football":{"title":"Namibia","url":"/namibia-national-football","id":"namibia-national-football"},"netherlands":{"title":"Netherlands","url":"/netherlands","id":"netherlands"},"new-zealand-national-football":{"title":"New Zealand","url":"/new-zealand-national-football","id":"new-zealand-national-football"},"nigeria-national-football":{"title":"Nigeria","url":"/nigeria-national-football","id":"nigeria-national-football"},"north-korea-national-football":{"title":"North Korea","url":"/north-korea-national-football","id":"north-korea-national-football"},"northern-ireland":{"title":"Northern Eire","url":"/northern-ireland","id":"northern-ireland"},"norway-olympics":{"title":"Norway","url":"/norway-olympics","id":"norway-olympics"},"panama-national-football":{"title":"Panama","url":"/panama-national-football","id":"panama-national-football"},"paraguay-national-football":{"title":"Paraguay","url":"/paraguay-national-football","id":"paraguay-national-football"},"peru-olympics":{"title":"Peru","url":"/peru-olympics","id":"peru-olympics"},"poland":{"title":"Poland","url":"/poland","id":"poland"},"portugal-national-football":{"title":"Portugal","url":"/portugal-national-football","id":"portugal-national-football"},"romania-olympics":{"title":"Romania","url":"/romania-olympics","id":"romania-olympics"},"russia":{"title":"Russia","url":"/russia","id":"russia"},"saudi-arabia-national-football":{"title":"Saudi Arabia","url":"/saudi-arabia-national-football","id":"saudi-arabia-national-football"},"scotland":{"title":"Scotland","url":"/scotland","id":"scotland"},"senegal-national-football":{"title":"Senegal","url":"/senegal-national-football","id":"senegal-national-football"},"serbia-national-football":{"title":"Serbia","url":"/serbia-national-football","id":"serbia-national-football"},"slovakia-national-football":{"title":"Slovakia","url":"/slovakia-national-football","id":"slovakia-national-football"},"slovenia-national-football":{"title":"Slovenia","url":"/slovenia-national-football","id":"slovenia-national-football"},"south-africa-national-football":{"title":"South Africa","url":"/south-africa-national-football","id":"south-africa-national-football"},"south-korea-national-football":{"title":"South Korea","url":"/south-korea-national-football","id":"south-korea-national-football"},"spain":{"title":"Spain","url":"/spain","id":"spain"},"sweden":{"title":"Sweden","url":"/sweden","id":"sweden"},"switzerland":{"title":"Switzerland","url":"/switzerland","id":"switzerland"},"tunisia":{"title":"Tunisia","url":"/tunisia","id":"tunisia"},"turkey-olympics":{"title":"Turkey","url":"/turkey-olympics","id":"turkey-olympics"},"ukraine":{"title":"Ukraine","url":"/ukraine","id":"ukraine"},"united-states":{"title":"United States","url":"/united-states","id":"united-states"},"uruguay-national-football":{"title":"Uruguay","url":"/uruguay-national-football","id":"uruguay-national-football"},"venezuela-national-football":{"title":"Venezuela","url":"/venezuela-national-football","id":"venezuela-national-football"},"wales-national-football":{"title":"Wales","url":"/wales-national-football","id":"wales-national-football"},"formula-1″:{"title":"F1″,"url":"/formula-1″,"id":"formula-1″},"boxing":{"title":"Boxing","url":"/boxing","id":"boxing"},"mma":{"title":"MMA","url":"/mma","id":"mma"},"rugby":{"title":"Rugby","url":"/rugby","id":"rugby","subLists":["rugby","rugby-league"]},"rugby-league":{"title":"Rugby League","url":"/rugby-league","id":"rugby-league"},"nfl":{"title":"NFL","url":"/nfl","id":"nfl","subLists":["pro-bowl","afc-east","afc-north","afc-south","afc-west","nfc-east","nfc-north","nfc-south","nfc-west"],"subLinks":["nfl","https://www.instagram.com/brgridiron/)","fantasy-football","nfl-draft"]},"pro-bowl":{"title":"Professional Bowl","url":"/pro-bowl","id":"pro-bowl"},"afc-east":{"title":"AFC East","url":"/afc-east","id":"afc-east","subLists":["buffalo-bills","miami-dolphins","new-england-patriots","new-york-jets"]},"buffalo-bills":{"title":"Buffalo","url":"/buffalo-bills","id":"buffalo-bills"},"miami-dolphins":{"title":"Miami","url":"/miami-dolphins","id":"miami-dolphins"},"new-england-patriots":{"title":"New England","url":"/new-england-patriots","id":"new-england-patriots"},"new-york-jets":{"title":"NY Jets","url":"/new-york-jets","id":"new-york-jets"},"afc-north":{"title":"AFC North","id":"afc-north","subLists":["baltimore-ravens","cincinnati-bengals","cleveland-browns","pittsburgh-steelers"]},"baltimore-ravens":{"title":"Baltimore","url":"/baltimore-ravens","id":"baltimore-ravens"},"cincinnati-bengals":{"title":"Cincinnati","url":"/cincinnati-bengals","id":"cincinnati-bengals"},"cleveland-browns":{"title":"Cleveland","url":"/cleveland-browns","id":"cleveland-browns"},"pittsburgh-steelers":{"title":"Pittsburgh","url":"/pittsburgh-steelers","id":"pittsburgh-steelers"},"afc-south":{"title":"AFC South","url":"/afc-south","id":"afc-south","subLists":["houston-texans","indianapolis-colts","jacksonville-jaguars","tennessee-titans"]},"houston-texans":{"title":"Houston","url":"/houston-texans","id":"houston-texans"},"indianapolis-colts":{"title":"Indianapolis","url":"/indianapolis-colts","id":"indianapolis-colts"},"jacksonville-jaguars":{"title":"Jacksonville","url":"/jacksonville-jaguars","id":"jacksonville-jaguars"},"tennessee-titans":{"title":"Tennessee","url":"/tennessee-titans","id":"tennessee-titans"},"afc-west":{"title":"AFC West","url":"/afc-west","id":"afc-west","subLists":["denver-broncos","kansas-city-chiefs","los-angeles-chargers","oakland-raiders"]},"denver-broncos":{"title":"Denver","url":"/denver-broncos","id":"denver-broncos"},"kansas-city-chiefs":{"title":"Kansas Metropolis","url":"/kansas-city-chiefs","id":"kansas-city-chiefs"},"los-angeles-chargers":{"title":"Los Angeles","url":"/los-angeles-chargers","id":"los-angeles-chargers"},"oakland-raiders":{"title":"Oakland","url":"/oakland-raiders","id":"oakland-raiders"},"nfc-east":{"title":"NFC East","url":"/nfc-east","id":"nfc-east","subLists":["dallas-cowboys","new-york-giants","philadelphia-eagles","washington-redskins"]},"dallas-cowboys":{"title":"Dallas","url":"/dallas-cowboys","id":"dallas-cowboys"},"new-york-giants":{"title":"NY Giants","url":"/new-york-giants","id":"new-york-giants"},"philadelphia-eagles":{"title":"Philadelphia","url":"/philadelphia-eagles","id":"philadelphia-eagles"},"washington-redskins":{"title":"Washington","url":"/washington-redskins","id":"washington-redskins"},"nfc-north":{"title":"NFC North","url":"/nfc-north","id":"nfc-north","subLists":["chicago-bears","detroit-lions","green-bay-packers","minnesota-vikings"]},"chicago-bears":{"title":"Chicago","url":"/chicago-bears","id":"chicago-bears"},"detroit-lions":{"title":"Detroit","url":"/detroit-lions","id":"detroit-lions"},"green-bay-packers":{"title":"Inexperienced Bay","url":"/green-bay-packers","id":"green-bay-packers"},"minnesota-vikings":{"title":"Minnesota","url":"/minnesota-vikings","id":"minnesota-vikings"},"nfc-south":{"title":"NFC South","url":"/nfc-south","id":"nfc-south","subLists":["atlanta-falcons","carolina-panthers","new-orleans-saints","tampa-bay-buccaneers"]},"atlanta-falcons":{"title":"Atlanta","url":"/atlanta-falcons","id":"atlanta-falcons"},"carolina-panthers":{"title":"Carolina","url":"/carolina-panthers","id":"carolina-panthers"},"new-orleans-saints":{"title":"New Orleans","url":"/new-orleans-saints","id":"new-orleans-saints"},"tampa-bay-buccaneers":{"title":"Tampa Bay","url":"/tampa-bay-buccaneers","id":"tampa-bay-buccaneers"},"nfc-west":{"title":"NFC West","url":"/nfc-west","id":"nfc-west","subLists":["arizona-cardinals","los-angeles-rams","san-francisco-49ers","seattle-seahawks"]},"arizona-cardinals":{"title":"Arizona","url":"/arizona-cardinals","id":"arizona-cardinals"},"los-angeles-rams":{"title":"Los Angeles","url":"/los-angeles-rams","id":"los-angeles-rams"},"san-francisco-49ers":{"title":"San Francisco","url":"/san-francisco-49ers","id":"san-francisco-49ers"},"seattle-seahawks":{"title":"Seattle","url":"/seattle-seahawks","id":"seattle-seahawks"},"wwe":{"title":"WWE","url":"/wwe","id":"wwe"},"all-elite-wrestling":{"title":"AEW","url":"/all-elite-wrestling","id":"all-elite-wrestling"},"golf":{"title":"Golf","url":"/golf","id":"golf"},"tennis":{"title":"Tennis","url":"/tennis","id":"tennis"},"uk-more":{"title":"Extra","url":"/uk-more","id":"uk-more","subLists":["and-more"]},"and-more":{"title":"And Extra","id":"and-more","subLists":["kicks","gaming","sports-odds","nba","mlb","nhl","college-football","college-basketball"]},"kicks":{"title":"B/R Kicks","url":"/kicks","id":"kicks"},"gaming":{"title":"B/R Gaming","url":"/gaming","id":"gaming"},"sports-odds":{"title":"B/R Betting","url":"/sports-odds","id":"sports-odds"},"nba":{"title":"NBA","url":"/nba","id":"nba"},"mlb":{"title":"MLB","url":"/mlb","id":"mlb"},"nhl":{"title":"NHL","url":"/nhl","id":"nhl"},"college-football":{"title":"Faculty Soccer","url":"/college-football","id":"college-football"},"college-basketball":{"title":"Faculty Basketball","url":"/college-basketball","id":"college-basketball"},"exhibits":{"title":"Exhibits","id":"exhibits","subLists":["take-it-there"],"subLinks":["the-champions","https://gameofzones.bleacherreport.com/","simms-and-lefkoe","gridiron-heights"]},"take-it-there":{"title":"Take It There","url":"/take-it-there","id":"take-it-there"}},"lists":{"world-football":["epl","uefa-champions-league","https://www.instagram.com/brfootball/","football-league-championship","la-liga","serie-a","bundesliga","uefa-europa-league","international-football"],"epl":["arsenal","aston-villa","bournemouth","brighton-hove-albion","burnley","chelsea","crystal-palace","everton","leicester-city-foxes","liverpool","manchester-city","manchester-united","newcastle-united","norwich-city","sheffield-united-fc","southampton","tottenham-hotspur","watford-fc","west-ham-united","wolverhampton-wanderers"],"uefa-champions-league":["ajax","atalanta","atletico-madrid","fc-barcelona","bayer-leverkusen","bayern-munich","sl-benfica","borussia-dortmund","chelsea","club-brugge","dinamo-zagreb","fc-salzburg","galatasaray","krc-genk","inter-milan","juventus","lille-osc","liverpool","lokomotiv-moscow","olympique-lyonnais","manchester-city","manchester-united","napoli","olympiakos","paris-saint-germain-fc","rb-leipzig","real-madrid","fk-red-star-belgrade","shakhtar-donetsk","slavia-prague","tottenham-hotspur","valencia-cf","zenit-st-petersburg"],"football-league-championship":["aston-villa","birmingham-city","blackburn-rovers","bolton-wanderers","brentford","bristol-city","derby-county","hull-city","ipswich-town","leeds-united","middlesbrough","millwall","norwich-city","nottingham-forest","preston-north-end","queens-park-rangers","studying","rotherham-united","sheffield-united","sheffield-wednesday","stoke-city","swansea-city","west-bromwich","wigan-athletic"],"la-liga":["cd-alaves","athletic-club","atletico-madrid","ca-osasuna","celta-da-vigo","eibar","rcd-espanyol","fc-barcelona","getafe-cf","granada","cd-leganes","levante","rcd-mallorca","real-betis","real-madrid","real-sociedad","real-valladolid","sevilla","valencia-cf","villarreal-cf"],"serie-a":["atalanta","bologna","brescia","cagliari","chievo-verona","fiorentina","frosinone-calcio","genoa","inter-milan","juventus","lazio","lecce","ac-milan","napoli","parma","as-roma","sampdoria","sassuolo","spal-2013″,"torino","udinese"],"bundesliga":["bayer-leverkusen","fc-bayern-munich","borussia-dortmund","borussia-monchengladbach","eintracht-frankfurt","fc-augsburg","fc-cologne","fc-union-berlin","fortuna-dusseldorf","hertha-bsc","fsv-mainz-05″,"rb-leipzig","sc-freiburg","sc-paderborn-07″,"schalke-04″,"tsg-hoffenheim","vfl-wolfsburg","werder-bremen"],"international-football":["albania-olympics","algeria-national-football","argentina","austria","australia-national-football","belgium-national-football","bosnia-herzegovina-national-football","brazilian-football","cameroon-national-football","chile-national-football","colombia-national-football","costa-rica-national-football","croatia-international-football","czech-republic","denmark-national-football","ecuador-national-football","egypt","england","france","germany","ghana-national-football","greece-national-football","honduras-national-football","hungary-olympics","iceland-olympics","iran-national-football","eire","italy","ivory-coast-national-football","japan-national-football","mexico-national-football","morocco-olympics","namibia-national-football","netherlands","new-zealand-national-football","nigeria-national-football","north-korea-national-football","northern-ireland","norway-olympics","panama-national-football","paraguay-national-football","peru-olympics","poland","portugal-national-football","romania-olympics","russia","saudi-arabia-national-football","scotland","senegal-national-football","serbia-national-football","slovakia-national-football","slovenia-national-football","south-africa-national-football","south-korea-national-football","spain","sweden","switzerland","tunisia","turkey-olympics","ukraine","united-states","uruguay-national-football","venezuela-national-football","wales-national-football"],"rugby":["rugby","rugby-league"],"nfl":["pro-bowl","afc-east","afc-north","afc-south","afc-west","nfc-east","nfc-north","nfc-south","nfc-west"],"afc-east":["buffalo-bills","miami-dolphins","new-england-patriots","new-york-jets"],"afc-north":["baltimore-ravens","cincinnati-bengals","cleveland-browns","pittsburgh-steelers"],"afc-south":["houston-texans","indianapolis-colts","jacksonville-jaguars","tennessee-titans"],"afc-west":["denver-broncos","kansas-city-chiefs","los-angeles-chargers","oakland-raiders"],"nfc-east":["dallas-cowboys","new-york-giants","philadelphia-eagles","washington-redskins"],"nfc-north":["chicago-bears","detroit-lions","green-bay-packers","minnesota-vikings"],"nfc-south":["atlanta-falcons","carolina-panthers","new-orleans-saints","tampa-bay-buccaneers"],"nfc-west":["arizona-cardinals","los-angeles-rams","san-francisco-49ers","seattle-seahawks"],"uk-more":["and-more"],"and-more":["kicks","gaming","sports-odds","nba","mlb","nhl","college-football","college-basketball"],"exhibits":["take-it-there"],"topLevelLinks":["world-football","formula-1″,"boxing","mma","rugby","nfl","wwe","all-elite-wrestling","golf","tennis","uk-more"],"leagueLinks":["world-football","formula-1″,"boxing","mma","rugby","nfl","wwe","all-elite-wrestling","golf","tennis","uk-more"],"nonLeagueLinks":["exhibits"],"dropdownStack":[],"leagueOverflow":[]},"hyperlinks":{"world-football":{"title":"Dwelling","url":"/world-football","id":"world-football"},"https://www.instagram.com/brfootball/":{"title":"B/R Soccer","url":"https://www.instagram.com/brfootball/","id":"https://www.instagram.com/brfootball/"},"epl":{"title":"Premier League Dwelling","url":"/epl","id":"epl"},"uefa-champions-league":{"title":"Champions League Dwelling","url":"/uefa-champions-league","id":"uefa-champions-league"},"la-liga":{"title":"La Liga Dwelling","url":"/la-liga","id":"la-liga"},"serie-a":{"title":"Serie A Dwelling","url":"/serie-a","id":"serie-a"},"bundesliga":{"title":"Bundesliga Dwelling","url":"/bundesliga","id":"bundesliga"},"mls":{"title":"MLS Dwelling","url":"/mls","id":"mls"},"arsenal":{"title":"Arsenal","url":"/arsenal","id":"arsenal"},"aston-villa":{"title":"Aston Villa","url":"/aston-villa","id":"aston-villa"},"bournemouth":{"title":"Bournemouth","url":"/bournemouth","id":"bournemouth"},"brighton-hove-albion":{"title":"Brighton and Hove Albion","url":"/brighton-hove-albion","id":"brighton-hove-albion"},"burnley":{"title":"Burnley","url":"/burnley","id":"burnley"},"chelsea":{"title":"Chelsea","url":"/chelsea","id":"chelsea"},"crystal-palace":{"title":"Crystal Palace","url":"/crystal-palace","id":"crystal-palace"},"everton":{"title":"Everton","url":"/everton","id":"everton"},"leicester-city-foxes":{"title":"Leicester Metropolis","url":"/leicester-city-foxes","id":"leicester-city-foxes"},"liverpool":{"title":"Liverpool","url":"/liverpool","id":"liverpool"},"manchester-city":{"title":"Manchester Metropolis","url":"/manchester-city","id":"manchester-city"},"manchester-united":{"title":"Manchester United","url":"/manchester-united","id":"manchester-united"},"newcastle-united":{"title":"Newcastle United","url":"/newcastle-united","id":"newcastle-united"},"norwich-city":{"title":"Norwich Metropolis","url":"/norwich-city","id":"norwich-city"},"sheffield-united-fc":{"title":"Sheffield United","url":"/sheffield-united-fc","id":"sheffield-united-fc"},"southampton":{"title":"Southampton","url":"/southampton","id":"southampton"},"tottenham-hotspur":{"title":"Tottenham Hotspur","url":"/tottenham-hotspur","id":"tottenham-hotspur"},"watford-fc":{"title":"Watford","url":"/watford-fc","id":"watford-fc"},"west-ham-united":{"title":"West Ham United","url":"/west-ham-united","id":"west-ham-united"},"wolverhampton-wanderers":{"title":"Wolverhampton Wanderers","url":"/wolverhampton-wanderers","id":"wolverhampton-wanderers"},"transfer-window":{"title":"Transfers","url":"/transfer-window","id":"transfer-window"},"ajax":{"title":"Ajax","url":"/ajax","id":"ajax"},"atalanta":{"title":"Atalanta","url":"/atalanta","id":"atalanta"},"atletico-madrid":{"title":"Atletico Madrid","url":"/atletico-madrid","id":"atletico-madrid"},"fc-barcelona":{"title":"Barcelona","url":"/fc-barcelona","id":"fc-barcelona"},"bayer-leverkusen":{"title":"Bayer Leverkusen","url":"/bayer-leverkusen","id":"bayer-leverkusen"},"bayern-munich":{"title":"Bayern Munich","url":"/bayern-munich","id":"bayern-munich"},"sl-benfica":{"title":"Benfica","url":"/sl-benfica","id":"sl-benfica"},"borussia-dortmund":{"title":"Borussia Dortmund","url":"/borussia-dortmund","id":"borussia-dortmund"},"club-brugge":{"title":"Membership Brugge","url":"/club-brugge","id":"club-brugge"},"dinamo-zagreb":{"title":"Dinamo Zagreb","url":"/dinamo-zagreb","id":"dinamo-zagreb"},"fc-salzburg":{"title":"FC Salzburg","url":"/fc-salzburg","id":"fc-salzburg"},"galatasaray":{"title":"Galatasaray","url":"/galatasaray","id":"galatasaray"},"krc-genk":{"title":"Genk","url":"/krc-genk","id":"krc-genk"},"inter-milan":{"title":"Inter Milan","url":"/inter-milan","id":"inter-milan"},"juventus":{"title":"Juventus","url":"/juventus","id":"juventus"},"lille-osc":{"title":"Lille","url":"/lille-osc","id":"lille-osc"},"lokomotiv-moscow":{"title":"Lokomotiv Moscow","url":"/lokomotiv-moscow","id":"lokomotiv-moscow"},"olympique-lyonnais":{"title":"Lyon","url":"/olympique-lyonnais","id":"olympique-lyonnais"},"napoli":{"title":"Napoli","url":"/napoli","id":"napoli"},"olympiakos":{"title":"Olympiacos","url":"/olympiakos","id":"olympiakos"},"paris-saint-germain-fc":{"title":"Paris Saint-Germain","url":"/paris-saint-germain-fc","id":"paris-saint-germain-fc"},"rb-leipzig":{"title":"RB Leipzig","url":"/rb-leipzig","id":"rb-leipzig"},"real-madrid":{"title":"Actual Madrid","url":"/real-madrid","id":"real-madrid"},"fk-red-star-belgrade":{"title":"Purple Star Belgrade","url":"/fk-red-star-belgrade","id":"fk-red-star-belgrade"},"shakhtar-donetsk":{"title":"Shakhtar Donetsk","url":"/shakhtar-donetsk","id":"shakhtar-donetsk"},"slavia-prague":{"title":"Slavia Prague","url":"/slavia-prague","id":"slavia-prague"},"valencia-cf":{"title":"Valencia","url":"/valencia-cf","id":"valencia-cf"},"zenit-st-petersburg":{"title":"Zenit","url":"/zenit-st-petersburg","id":"zenit-st-petersburg"},"football-league-championship":{"title":"Championship Dwelling","url":"/football-league-championship","id":"football-league-championship"},"birmingham-city":{"title":"Birmingham Metropolis","url":"/birmingham-city","id":"birmingham-city"},"blackburn-rovers":{"title":"Blackburn Rovers","url":"/blackburn-rovers","id":"blackburn-rovers"},"bolton-wanderers":{"title":"Bolton Wanderers","url":"/bolton-wanderers","id":"bolton-wanderers"},"brentford":{"title":"Brentford","url":"/brentford","id":"brentford"},"bristol-city":{"title":"Bristol Metropolis","url":"/bristol-city","id":"bristol-city"},"derby-county":{"title":"Derby County","url":"/derby-county","id":"derby-county"},"hull-city":{"title":"Hull Metropolis","url":"/hull-city","id":"hull-city"},"ipswich-town":{"title":"Ipswich City","url":"/ipswich-town","id":"ipswich-town"},"leeds-united":{"title":"Leeds United","url":"/leeds-united","id":"leeds-united"},"middlesbrough":{"title":"Middlesbrough","url":"/middlesbrough","id":"middlesbrough"},"millwall":{"title":"Millwall","url":"/millwall","id":"millwall"},"nottingham-forest":{"title":"Nottingham Forest","url":"/nottingham-forest","id":"nottingham-forest"},"preston-north-end":{"title":"Preston North Finish","url":"/preston-north-end","id":"preston-north-end"},"queens-park-rangers":{"title":"Queens Park Rangers","url":"/queens-park-rangers","id":"queens-park-rangers"},"studying":{"title":"Studying","url":"/studying","id":"studying"},"rotherham-united":{"title":"Rotherham United","url":"/rotherham-united","id":"rotherham-united"},"sheffield-united":{"title":"Sheffield United","url":"/sheffield-united","id":"sheffield-united"},"sheffield-wednesday":{"title":"Sheffield Wednesday","url":"/sheffield-wednesday","id":"sheffield-wednesday"},"stoke-city":{"title":"Stoke Metropolis","url":"/stoke-city","id":"stoke-city"},"swansea-city":{"title":"Swansea Metropolis","url":"/swansea-city","id":"swansea-city"},"west-bromwich":{"title":"West Brom","url":"/west-bromwich","id":"west-bromwich"},"wigan-athletic":{"title":"Wigan Athletic","url":"/wigan-athletic","id":"wigan-athletic"},"cd-alaves":{"title":"Alaves","url":"/cd-alaves","id":"cd-alaves"},"athletic-club":{"title":"Athletic Membership Bilbao","url":"/athletic-club","id":"athletic-club"},"ca-osasuna":{"title":"CA Osasuna","url":"/ca-osasuna","id":"ca-osasuna"},"celta-da-vigo":{"title":"Celta da Vigo","url":"/celta-da-vigo","id":"celta-da-vigo"},"eibar":{"title":"Eibar","url":"/eibar","id":"eibar"},"rcd-espanyol":{"title":"Espanyol","url":"/rcd-espanyol","id":"rcd-espanyol"},"getafe-cf":{"title":"Getafe","url":"/getafe-cf","id":"getafe-cf"},"granada":{"title":"Granada","url":"/granada","id":"granada"},"cd-leganes":{"title":"Leganes","url":"/cd-leganes","id":"cd-leganes"},"levante":{"title":"Levante","url":"/levante","id":"levante"},"rcd-mallorca":{"title":"RCD Mallorca","url":"/rcd-mallorca","id":"rcd-mallorca"},"real-betis":{"title":"Actual Betis","url":"/real-betis","id":"real-betis"},"real-sociedad":{"title":"Actual Sociedad","url":"/real-sociedad","id":"real-sociedad"},"real-valladolid":{"title":"Actual Valladolid","url":"/real-valladolid","id":"real-valladolid"},"sevilla":{"title":"Sevilla","url":"/sevilla","id":"sevilla"},"villarreal-cf":{"title":"Villarreal","url":"/villarreal-cf","id":"villarreal-cf"},"bologna":{"title":"Bologna","url":"/bologna","id":"bologna"},"brescia":{"title":"Brescia","url":"/brescia","id":"brescia"},"cagliari":{"title":"Cagliari","url":"/cagliari","id":"cagliari"},"chievo-verona":{"title":"Chievo","url":"/chievo-verona","id":"chievo-verona"},"fiorentina":{"title":"Fiorentina","url":"/fiorentina","id":"fiorentina"},"frosinone-calcio":{"title":"Frosinone","url":"/frosinone-calcio","id":"frosinone-calcio"},"genoa":{"title":"Genoa","url":"/genoa","id":"genoa"},"lazio":{"title":"Lazio","url":"/lazio","id":"lazio"},"lecce":{"title":"Lecce","url":"/lecce","id":"lecce"},"ac-milan":{"title":"Milan","url":"/ac-milan","id":"ac-milan"},"parma":{"title":"Parma","url":"/parma","id":"parma"},"as-roma":{"title":"Roma","url":"/as-roma","id":"as-roma"},"sampdoria":{"title":"Sampdoria","url":"/sampdoria","id":"sampdoria"},"sassuolo":{"title":"Sassuolo","url":"/sassuolo","id":"sassuolo"},"spal-2013″:{"title":"SPAL","url":"/spal-2013″,"id":"spal-2013″},"torino":{"title":"Torino","url":"/torino","id":"torino"},"udinese":{"title":"Udinese","url":"/udinese","id":"udinese"},"fc-bayern-munich":{"title":"Bayern Munich","url":"/fc-bayern-munich","id":"fc-bayern-munich"},"borussia-monchengladbach":{"title":"Borussia Monchengladbach","url":"/borussia-monchengladbach","id":"borussia-monchengladbach"},"eintracht-frankfurt":{"title":"Eintracht Frankfurt","url":"/eintracht-frankfurt","id":"eintracht-frankfurt"},"fc-augsburg":{"title":"FC Augsburg","url":"/fc-augsburg","id":"fc-augsburg"},"fc-cologne":{"title":"FC Cologne","url":"/fc-cologne","id":"fc-cologne"},"fc-union-berlin":{"title":"FC Union Berlin","url":"/fc-union-berlin","id":"fc-union-berlin"},"fortuna-dusseldorf":{"title":"Fortuna Dusseldorf","url":"/fortuna-dusseldorf","id":"fortuna-dusseldorf"},"hertha-bsc":{"title":"Hertha BSC","url":"/hertha-bsc","id":"hertha-bsc"},"fsv-mainz-05″:{"title":"Mainz 05″,"url":"/fsv-mainz-05″,"id":"fsv-mainz-05″},"sc-freiburg":{"title":"SC Freiburg","url":"/sc-freiburg","id":"sc-freiburg"},"sc-paderborn-07″:{"title":"SC Paderborn 07″,"url":"/sc-paderborn-07″,"id":"sc-paderborn-07″},"schalke-04″:{"title":"Schalke 04″,"url":"/schalke-04″,"id":"schalke-04″},"tsg-hoffenheim":{"title":"TSG Hoffenheim","url":"/tsg-hoffenheim","id":"tsg-hoffenheim"},"vfl-wolfsburg":{"title":"VfL Wolfsburg","url":"/vfl-wolfsburg","id":"vfl-wolfsburg"},"werder-bremen":{"title":"Werder Bremen","url":"/werder-bremen","id":"werder-bremen"},"uefa-europa-league":{"title":"Europa League","url":"/uefa-europa-league","id":"uefa-europa-league"},"albania-olympics":{"title":"Albania","url":"/albania-olympics","id":"albania-olympics"},"algeria-national-football":{"title":"Algeria","url":"/algeria-national-football","id":"algeria-national-football"},"argentina":{"title":"Argentina","url":"/argentina","id":"argentina"},"austria":{"title":"Austria","url":"/austria","id":"austria"},"australia-national-football":{"title":"Australia","url":"/australia-national-football","id":"australia-national-football"},"belgium-national-football":{"title":"Belgium","url":"/belgium-national-football","id":"belgium-national-football"},"bosnia-herzegovina-national-football":{"title":"Bosnia-Herzegovina","url":"/bosnia-herzegovina-national-football","id":"bosnia-herzegovina-national-football"},"brazilian-football":{"title":"Brazil","url":"/brazilian-football","id":"brazilian-football"},"cameroon-national-football":{"title":"Cameroon","url":"/cameroon-national-football","id":"cameroon-national-football"},"chile-national-football":{"title":"Chile","url":"/chile-national-football","id":"chile-national-football"},"colombia-national-football":{"title":"Colombia","url":"/colombia-national-football","id":"colombia-national-football"},"costa-rica-national-football":{"title":"Costa Rica","url":"/costa-rica-national-football","id":"costa-rica-national-football"},"croatia-international-football":{"title":"Croatia","url":"/croatia-international-football","id":"croatia-international-football"},"czech-republic":{"title":"Czech Republic","url":"/czech-republic","id":"czech-republic"},"denmark-national-football":{"title":"Denmark","url":"/denmark-national-football","id":"denmark-national-football"},"ecuador-national-football":{"title":"Ecuador","url":"/ecuador-national-football","id":"ecuador-national-football"},"egypt":{"title":"Egypt","url":"/egypt","id":"egypt"},"england":{"title":"England","url":"/england","id":"england"},"france":{"title":"France","url":"/france","id":"france"},"germany":{"title":"Germany","url":"/germany","id":"germany"},"ghana-national-football":{"title":"Ghana","url":"/ghana-national-football","id":"ghana-national-football"},"greece-national-football":{"title":"Greece","url":"/greece-national-football","id":"greece-national-football"},"honduras-national-football":{"title":"Honduras","url":"/honduras-national-football","id":"honduras-national-football"},"hungary-olympics":{"title":"Hungary","url":"/hungary-olympics","id":"hungary-olympics"},"iceland-olympics":{"title":"Iceland","url":"/iceland-olympics","id":"iceland-olympics"},"iran-national-football":{"title":"Iran","url":"/iran-national-football","id":"iran-national-football"},"eire":{"title":"Eire","url":"/eire","id":"eire"},"italy":{"title":"Italy","url":"/italy","id":"italy"},"ivory-coast-national-football":{"title":"Ivory Coast","url":"/ivory-coast-national-football","id":"ivory-coast-national-football"},"japan-national-football":{"title":"Japan","url":"/japan-national-football","id":"japan-national-football"},"mexico-national-football":{"title":"Mexico","url":"/mexico-national-football","id":"mexico-national-football"},"morocco-olympics":{"title":"Morocco","url":"/morocco-olympics","id":"morocco-olympics"},"namibia-national-football":{"title":"Namibia","url":"/namibia-national-football","id":"namibia-national-football"},"netherlands":{"title":"Netherlands","url":"/netherlands","id":"netherlands"},"new-zealand-national-football":{"title":"New Zealand","url":"/new-zealand-national-football","id":"new-zealand-national-football"},"nigeria-national-football":{"title":"Nigeria","url":"/nigeria-national-football","id":"nigeria-national-football"},"north-korea-national-football":{"title":"North Korea","url":"/north-korea-national-football","id":"north-korea-national-football"},"northern-ireland":{"title":"Northern Eire","url":"/northern-ireland","id":"northern-ireland"},"norway-olympics":{"title":"Norway","url":"/norway-olympics","id":"norway-olympics"},"panama-national-football":{"title":"Panama","url":"/panama-national-football","id":"panama-national-football"},"paraguay-national-football":{"title":"Paraguay","url":"/paraguay-national-football","id":"paraguay-national-football"},"peru-olympics":{"title":"Peru","url":"/peru-olympics","id":"peru-olympics"},"poland":{"title":"Poland","url":"/poland","id":"poland"},"portugal-national-football":{"title":"Portugal","url":"/portugal-national-football","id":"portugal-national-football"},"romania-olympics":{"title":"Romania","url":"/romania-olympics","id":"romania-olympics"},"russia":{"title":"Russia","url":"/russia","id":"russia"},"saudi-arabia-national-football":{"title":"Saudi Arabia","url":"/saudi-arabia-national-football","id":"saudi-arabia-national-football"},"scotland":{"title":"Scotland","url":"/scotland","id":"scotland"},"senegal-national-football":{"title":"Senegal","url":"/senegal-national-football","id":"senegal-national-football"},"serbia-national-football":{"title":"Serbia","url":"/serbia-national-football","id":"serbia-national-football"},"slovakia-national-football":{"title":"Slovakia","url":"/slovakia-national-football","id":"slovakia-national-football"},"slovenia-national-football":{"title":"Slovenia","url":"/slovenia-national-football","id":"slovenia-national-football"},"south-africa-national-football":{"title":"South Africa","url":"/south-africa-national-football","id":"south-africa-national-football"},"south-korea-national-football":{"title":"South Korea","url":"/south-korea-national-football","id":"south-korea-national-football"},"spain":{"title":"Spain","url":"/spain","id":"spain"},"sweden":{"title":"Sweden","url":"/sweden","id":"sweden"},"switzerland":{"title":"Switzerland","url":"/switzerland","id":"switzerland"},"tunisia":{"title":"Tunisia","url":"/tunisia","id":"tunisia"},"turkey-olympics":{"title":"Turkey","url":"/turkey-olympics","id":"turkey-olympics"},"ukraine":{"title":"Ukraine","url":"/ukraine","id":"ukraine"},"united-states":{"title":"United States","url":"/united-states","id":"united-states"},"uruguay-national-football":{"title":"Uruguay","url":"/uruguay-national-football","id":"uruguay-national-football"},"venezuela-national-football":{"title":"Venezuela","url":"/venezuela-national-football","id":"venezuela-national-football"},"wales-national-football":{"title":"Wales","url":"/wales-national-football","id":"wales-national-football"},"formula-1″:{"title":"F1″,"url":"/formula-1″,"id":"formula-1″},"boxing":{"title":"Boxing","url":"/boxing","id":"boxing"},"mma":{"title":"MMA","url":"/mma","id":"mma"},"rugby":{"title":"Rugby Union","url":"/rugby","id":"rugby"},"rugby-league":{"title":"Rugby League","url":"/rugby-league","id":"rugby-league"},"nfl":{"title":"Dwelling","url":"/nfl","id":"nfl"},"https://www.instagram.com/brgridiron/)":{"title":"B/R Gridiron","url":"https://www.instagram.com/brgridiron/)","id":"https://www.instagram.com/brgridiron/)"},"fantasy-football":{"title":"Fantasy","url":"/fantasy-football","id":"fantasy-football"},"nfl-draft":{"title":"Draft","url":"/nfl-draft","id":"nfl-draft"},"nfl/groups":{"title":"Groups","url":"/nfl/groups","disguise":true,"id":"nfl/groups"},"pro-bowl":{"title":"Professional Bowl","url":"/pro-bowl","id":"pro-bowl"},"buffalo-bills":{"title":"Buffalo","url":"/buffalo-bills","id":"buffalo-bills"},"miami-dolphins":{"title":"Miami","url":"/miami-dolphins","id":"miami-dolphins"},"new-england-patriots":{"title":"New England","url":"/new-england-patriots","id":"new-england-patriots"},"new-york-jets":{"title":"NY Jets","url":"/new-york-jets","id":"new-york-jets"},"baltimore-ravens":{"title":"Baltimore","url":"/baltimore-ravens","id":"baltimore-ravens"},"cincinnati-bengals":{"title":"Cincinnati","url":"/cincinnati-bengals","id":"cincinnati-bengals"},"cleveland-browns":{"title":"Cleveland","url":"/cleveland-browns","id":"cleveland-browns"},"pittsburgh-steelers":{"title":"Pittsburgh","url":"/pittsburgh-steelers","id":"pittsburgh-steelers"},"houston-texans":{"title":"Houston","url":"/houston-texans","id":"houston-texans"},"indianapolis-colts":{"title":"Indianapolis","url":"/indianapolis-colts","id":"indianapolis-colts"},"jacksonville-jaguars":{"title":"Jacksonville","url":"/jacksonville-jaguars","id":"jacksonville-jaguars"},"tennessee-titans":{"title":"Tennessee","url":"/tennessee-titans","id":"tennessee-titans"},"denver-broncos":{"title":"Denver","url":"/denver-broncos","id":"denver-broncos"},"kansas-city-chiefs":{"title":"Kansas Metropolis","url":"/kansas-city-chiefs","id":"kansas-city-chiefs"},"los-angeles-chargers":{"title":"Los Angeles","url":"/los-angeles-chargers","id":"los-angeles-chargers"},"oakland-raiders":{"title":"Oakland","url":"/oakland-raiders","id":"oakland-raiders"},"dallas-cowboys":{"title":"Dallas","url":"/dallas-cowboys","id":"dallas-cowboys"},"new-york-giants":{"title":"NY Giants","url":"/new-york-giants","id":"new-york-giants"},"philadelphia-eagles":{"title":"Philadelphia","url":"/philadelphia-eagles","id":"philadelphia-eagles"},"washington-redskins":{"title":"Washington","url":"/washington-redskins","id":"washington-redskins"},"chicago-bears":{"title":"Chicago","url":"/chicago-bears","id":"chicago-bears"},"detroit-lions":{"title":"Detroit","url":"/detroit-lions","id":"detroit-lions"},"green-bay-packers":{"title":"Inexperienced Bay","url":"/green-bay-packers","id":"green-bay-packers"},"minnesota-vikings":{"title":"Minnesota","url":"/minnesota-vikings","id":"minnesota-vikings"},"atlanta-falcons":{"title":"Atlanta","url":"/atlanta-falcons","id":"atlanta-falcons"},"carolina-panthers":{"title":"Carolina","url":"/carolina-panthers","id":"carolina-panthers"},"new-orleans-saints":{"title":"New Orleans","url":"/new-orleans-saints","id":"new-orleans-saints"},"tampa-bay-buccaneers":{"title":"Tampa Bay","url":"/tampa-bay-buccaneers","id":"tampa-bay-buccaneers"},"arizona-cardinals":{"title":"Arizona","url":"/arizona-cardinals","id":"arizona-cardinals"},"los-angeles-rams":{"title":"Los Angeles","url":"/los-angeles-rams","id":"los-angeles-rams"},"san-francisco-49ers":{"title":"San Francisco","url":"/san-francisco-49ers","id":"san-francisco-49ers"},"seattle-seahawks":{"title":"Seattle","url":"/seattle-seahawks","id":"seattle-seahawks"},"wwe":{"title":"WWE","url":"/wwe","id":"wwe"},"all-elite-wrestling":{"title":"AEW","url":"/all-elite-wrestling","id":"all-elite-wrestling"},"golf":{"title":"Golf","url":"/golf","id":"golf"},"tennis":{"title":"Tennis","url":"/tennis","id":"tennis"},"kicks":{"title":"B/R Kicks","url":"/kicks","id":"kicks"},"gaming":{"title":"B/R Gaming","url":"/gaming","id":"gaming"},"sports-odds":{"title":"B/R Betting","url":"/sports-odds","id":"sports-odds"},"nba":{"title":"NBA","url":"/nba","id":"nba"},"mlb":{"title":"MLB","url":"/mlb","id":"mlb"},"nhl":{"title":"NHL","url":"/nhl","id":"nhl"},"college-football":{"title":"Faculty Soccer","url":"/college-football","id":"college-football"},"college-basketball":{"title":"Faculty Basketball","url":"/college-basketball","id":"college-basketball"},"the-champions":{"title":"The Champions","url":"/the-champions","id":"the-champions"},"https://gameofzones.bleacherreport.com/":{"title":"Sport of Zones","url":"https://gameofzones.bleacherreport.com/","id":"https://gameofzones.bleacherreport.com/"},"simms-and-lefkoe":{"title":"The Lefkoe Present","url":"/simms-and-lefkoe","id":"simms-and-lefkoe"},"gridiron-heights":{"title":"Gridiron Heights","url":"/gridiron-heights","id":"gridiron-heights"},"take-it-there":{"title":"Take It There","url":"/take-it-there","id":"take-it-there"}}},"notification":{"email_confirmation":false,"privacy_notice":false,"smart_banner":false,"mobile_interstitial":false},"web page":{"cnn":false,"embedded":false,"force_promo":false,"fromCNNApp":false,"fromNonCNNPartner":false,"structure":"default","returnUrl":"","web site":"NFL","social":"false","tsm":0,"tst":0,"zone":"article","id":"2865215″,"sort":"article","author":"Joe Tansey","staff":"none","tags":"NFL,Drew_Brees,Breaking_News,Jimmy_Garoppolo,Josh_Allen,Michael_Thomas,Lamar_Jackson","tag_id":16,"render_strategy":"article","league":"NFL","gp_flag":"","fantasy":"none","occasion":"none","division":"none","buzz":"","article":2865215},"playlists":{},"profiles":{},"promo":{},"schedules":{"selectedTeam":"2865215″},"search":{"web site":{"question":"","outcomes":[]},"tags":{"question":"","outcomes":[]}},"sections":{},"stub":{},"tags":{"breaking-news":{"unique_name":"breaking-news","sort":"Tag","tickets_link":"","team_color":"","tag_id":7021,"web site":null,"short_name":null,"shop_url":"","parent_id":null,"newsletter_enabled":false,"emblem":"breaking_news.png","href":"http://faust-cached.bleacherreport.com/tags/breaking-news","display_name":"Breaking Information","color2″:"","color1″:"","abbreviation":null},"drew-brees":{"unique_name":"drew-brees","sort":"Particular person","tickets_link":"","team_color":"D3A205″,"tag_id":871,"web site":null,"short_name":null,"shop_url":"","parent_id":169,"newsletter_enabled":false,"emblem":"drew_brees.png","href":"http://faust-cached.bleacherreport.com/tags/drew-brees","display_name":"Drew Brees","color2″:"","color1″:"","abbreviation":null},"jimmy-garoppolo":{"unique_name":"jimmy-garoppolo","sort":"Particular person","tickets_link":"","team_color":"AF1E2C","tag_id":85486,"web site":null,"short_name":"Jimmy Garoppolo","shop_url":"","parent_id":173,"newsletter_enabled":false,"emblem":"jimmy_garoppolo.png","href":"http://faust-cached.bleacherreport.com/tags/jimmy-garoppolo","display_name":"Jimmy Garoppolo","color2″:"E6BE8A","color1″:"AF1E2C","abbreviation":""},"josh-allen":{"unique_name":"josh-allen","sort":"Particular person","tickets_link":"","team_color":"00338D","tag_id":86268,"web site":null,"short_name":"Josh Allen","shop_url":"","parent_id":144,"newsletter_enabled":false,"emblem":"josh_allen.png","href":"http://faust-cached.bleacherreport.com/tags/josh-allen","display_name":"Josh Allen","color2″:"ffd700″,"color1″:"593d2b","abbreviation":""},"lamar-jackson":{"unique_name":"lamar-jackson","sort":"Particular person","tickets_link":"","team_color":"280353″,"tag_id":96887,"web site":null,"short_name":"Lamar Jackson","shop_url":"","parent_id":148,"newsletter_enabled":false,"emblem":"lamar_jackson.png","href":"http://faust-cached.bleacherreport.com/tags/lamar-jackson","display_name":"Lamar Jackson","color2″:"202020″,"color1″:"820f0a","abbreviation":""},"michael-thomas":{"unique_name":"michael-thomas","sort":"Particular person","tickets_link":"","team_color":"D3A205″,"tag_id":95725,"web site":null,"short_name":"MichaelThomas","shop_url":"","parent_id":169,"newsletter_enabled":false,"emblem":"michael_thomas.png","href":"http://faust-cached.bleacherreport.com/tags/michael-thomas","display_name":"Michael Thomas","color2″:"202020″,"color1″:"c3ae59″,"abbreviation":null},"nfl":{"unique_name":"nfl","sort":"League","tickets_link":"https://www.stubhub.com/nfl-tickets/grouping/121/?gcid=chAFF-_-geoUS-_-genNFL-_-dt170312-_-cmpBR_NFL-_-partBleacherReport","team_color":"","tag_id":16,"web site":null,"short_name":"NFL","shop_url":"http://br.fanatics.com/NFL","parent_id":6,"newsletter_enabled":false,"emblem":"nfl.png","href":"http://faust-cached.bleacherreport.com/tags/nfl","display_name":"NFL","color2″:"000000″,"color1″:"7A97AB","abbreviation":"NFL"}},"template":{"html":{"className":"no-js","lang":"en"},"title":"Week 14 NFL Picks: Newest Betting Odds, Vegas Spreads and Projections | Bleacher Report | Newest Information, Movies and Highlights","meta_tags":{"aol-te-auth":"1c424580-0f86-4d9b-88b2-bc8c0d029d4c","blitz":"mu-6e4ce5cd-57f20d11-7c0ecee9-d55c79e2″,"msvalidate.01″:"7A63840181953B2A5A1FEA25FB45A991″,"robots":"NOODP,NOYDIR","verify-v1″:"+Ntj422Jc4V03qgBqLYbF3LMvrursV0X2btn2Zoqn9w=","description":"The New Orleans Saints can become the front-runner for NFC home-field advantage in Week 14. With a home win over San Francisco 49ers, Sean Payton's team would have wins over both NFC West teams in contention for the No…","keywords":"NFL, Drew Brees, Breaking News, Jimmy Garoppolo, Josh Allen, Michael Thomas, Lamar Jackson","viewport":"width=device-width, initial-scale=1″,"fb:app_id":"135174055162″,"al:iphone:url":"teamstream://article/bleacherreport.com/articles/2865215-week-14-nfl-picks-latest-betting-odds-vegas-spreads-and-projections","al:iphone:app_store_id":"418075935″,"al:iphone:app_name":"Bleacher Report","al:ipad:url":"teamstream://article/bleacherreport.com/articles/2865215-week-14-nfl-picks-latest-betting-odds-vegas-spreads-and-projections","al:ipad:app_store_id":"484725748″,"al:ipad:app_name":"Bleacher Report","al:android:url":"https://bleacherreport.com/articles/2865215-week-14-nfl-picks-latest-betting-odds-vegas-spreads-and-projections","al:android:app_name":"Bleacher Report","al:android:package":"com.bleacherreport.android.teamstream","al:web:url":"https://bleacherreport.com/articles/2865215-week-14-nfl-picks-latest-betting-odds-vegas-spreads-and-projections","og:site_name":"Bleacher Report","og:locale":"en_US","p:domain_verify":"0c768466449ebb550411234d6d4ffc30″,"theme-color":"#000″,"twitter:app:name:iphone":"Bleacher Report","twitter:app:id:iphone":"418075935″,"twitter:app:name:ipad":"Bleacher Report","twitter:app:id:ipad":"484725748″,"twitter:app:name:googleplay":"Bleacher Report","twitter:app:id:googleplay":"com.bleacherreport.android.teamstream","twitter:widgets:new-embed-design":"on","twitter:site":"@bleacherreport","article:publisher":"https://www.facebook.com/bleacherreport","author":"Joe Tansey","og:description":"The New Orleans Saints can become the front-runner for NFC home-field advantage in Week 14. With a home win over San Francisco 49ers, Sean Payton's team would have wins over both NFC West teams in contention for the No…","og:image":"https://img.bleacherreport.net/img/images/photos/003/840/862/hi-res-a2db2984b85951e65c1967936fa197a4_crop_exact.jpg?w=1200&h=1200&q=75″,"og:title":"Week 14 NFL Picks: Latest Betting Odds, Vegas Spreads and Projections","og:type":"article","og:url":"https://bleacherreport.com/articles/2865215-week-14-nfl-picks-latest-betting-odds-vegas-spreads-and-projections","pubdate":"2019-12-03T12:01:35-05:00″,"thumbnail":"https://img.bleacherreport.net/img/images/photos/003/840/862/hi-res-a2db2984b85951e65c1967936fa197a4_crop_exact.jpg?w=1200&h=1200&q=75″,"twitter:app:url:googleplay":"https://bleacherreport.com/articles/2865215-week-14-nfl-picks-latest-betting-odds-vegas-spreads-and-projections","twitter:app:url:ipad":"teamstream://article/bleacherreport.com/articles/2865215-week-14-nfl-picks-latest-betting-odds-vegas-spreads-and-projections","twitter:app:url:iphone":"teamstream://article/bleacherreport.com/articles/2865215-week-14-nfl-picks-latest-betting-odds-vegas-spreads-and-projections","twitter:card":"summary_large_image","twitter:description":"The New Orleans Saints can become the front-runner for NFC home-field advantage in Week 14. With a home win over San Francisco 49ers, Sean Payton's team would have wins over both NFC West teams in contention for the No…","twitter:image":"https://img.bleacherreport.net/img/images/photos/003/840/862/hi-res-a2db2984b85951e65c1967936fa197a4_crop_exact.jpg?w=1200&h=1200&q=75″,"twitter:title":"Week 14 NFL Picks: Latest Betting Odds, Vegas Spreads and Projections","twitter:url":"https://bleacherreport.com/articles/2865215-week-14-nfl-picks-latest-betting-odds-vegas-spreads-and-projections"},"scripts":[{"key":"schema.org","content material":"{"@context":"http://schema.org","@sort":"NewsArticle","keywords":"NFL,Drew_Brees,Breaking_News,Jimmy_Garoppolo,Josh_Allen,Michael_Thomas,Lamar_Jackson","isFamilyFriendly":true,"inLanguage":"English","mainEntityOfPage":"The New Orleans Saints can become the front-runner for NFC home-field advantage in Week 14. With a home win over San Francisco 49ers, Sean Payton's team would have wins over both NFC West teams in contention for the No…","headline":"Week 14 NFL Picks: Latest Betting Odds, Vegas Spreads and Projections","thumbnailURL":"https://img.bleacherreport.internet/img/pictures/photographs/003/840/862/hi-res-a2db2984b85951e65c1967936fa197a4_crop_exact.jpg?w=900&h=600&q=75″,"picture":{"sort":"ImageObject","url":"https://img.bleacherreport.internet/img/pictures/photographs/003/840/862/hi-res-a2db2984b85951e65c1967936fa197a4_crop_exact.jpg?w=900&h=600&q=75″},"datePublished":"2019-12-03T12:01:35-05:00″,"dateModified":"2019-12-03T18:30:57-05:00″,"author":{"@sort":"Particular person","identify":"Joe Tansey","jobTitle":"Featured Columnist"},"writer":{"@sort":"Group","identify":"Bleacher Report","url":"http://bleacherreport.com","emblem":{"sort":"ImageObject","url":"https://static-assets.bleacherreport.com/img/br_60_height.png","width":"80″,"peak":"60″}},"description":"The New Orleans Saints can become the front-runner for NFC home-field advantage in Week 14. With a home win over San Francisco 49ers, Sean Payton's team would have wins over both NFC West teams in contention for the No…","about":"The New Orleans Saints can become the front-runner for NFC home-field advantage in Week 14. With a home win over San Francisco 49ers, Sean Payton's team would have wins over both NFC West teams in contention for the No…"}","sort":"utility/ld+json"}],"types":[{"href":"https://static-assets.bleacherreport.com/css/international.7551afad8cd77b6659691df2b20d0c01.css","key":"globalCSS","sort":"textual content/css","rel":"stylesheet"},{"href":"https://static-assets.bleacherreport.com/css/atomic.a18c7b774ba9a81c1e181ffc35c1ee25.css","key":"atomicCSS","sort":"textual content/css","rel":"stylesheet"}],"hyperlinks":[{"key":"manifest","rel":"manifest","href":"/manifest.json"},{"key":"safariMaskIcon","rel":"mask-icon","href":"/img/favicon/safariMaskIcon.svg","coloration":"#000000″},{"key":"appleTouchIcon","rel":"apple-touch-icon","sizes":"180×180″,"href":"/img/favicon/appleTouchIcon.png"},{"key":"icon32″,"rel":"icon","sizes":"32×32″,"href":"/img/favicon/favicon32.png"},{"key":"icon16″,"rel":"icon","sizes":"16×16″,"href":"/img/favicon/favicon16.png"},{"key":"prefetch-adnxs-ib","rel":"dns-prefetch","href":"https://ib.adnxs.com"},{"key":"prefetch-adnxs-prebid","rel":"dns-prefetch","href":"https://prebid.adnxs.com"},{"key":"prefetch-rubicon-fastlane","rel":"dns-prefetch","href":"https://fastlane.rubiconproject.com"},{"key":"prefetch-rubicon-optimizedby","rel":"dns-prefetch","href":"https://optimized-by.rubiconproject.com"},{"key":"prefetch-rubicon-ads","rel":"dns-prefetch","href":"https://advertisements.rubiconproject.com"},{"key":"prefetch-rubicon-fastlaneadv","rel":"dns-prefetch","href":"https://fastlane-adv.rubiconproject.com"},{"key":"prefetch-amazon-aax","rel":"dns-prefetch","href":"https://aax.amazon-adsystem.com"},{"key":"prefetch-amazon-c","rel":"dns-prefetch","href":"https://c.amazon-adsystem.com"},{"key":"prefetch-criteo-bidder","rel":"dns-prefetch","href":"https://bidder.criteo.com"},{"key":"prefetch-criteo-static","rel":"dns-prefetch","href":"https://static.criteo.internet"},{"key":"prefetch-indexww","rel":"dns-prefetch","href":"https://js-sec.indexww.com"},{"key":"prefetch-casale","rel":"dns-prefetch","href":"https://as-sec.casalemedia.com"},{"key":"ampLink","rel":"amphtml","href":"https://syndication.bleacherreport.com/amp/2865215-week-14-nfl-picks-latest-betting-odds-vegas-spreads-and-projections.amp.html"},{"key":"androidLink","rel":"alternate","href":"android-app://com.bleacherreport.android.teamstream/http/bleacherreport.com/articles/2865215-week-14-nfl-picks-latest-betting-odds-vegas-spreads-and-projections"},{"key":"androidTsLink","rel":"alternate","href":"android-app://com.bleacherreport.android.teamstream/teamstream/article/bleacherreport.com/articles/2865215-week-14-nfl-picks-latest-betting-odds-vegas-spreads-and-projections"},{"key":"iosLink","rel":"alternate","href":"ios-app://418075935/http/bleacherreport.com/articles/2865215-week-14-nfl-picks-latest-betting-odds-vegas-spreads-and-projections"},{"key":"canonicalLink","rel":"canonical","href":"https://bleacherreport.com/articles/2865215-week-14-nfl-picks-latest-betting-odds-vegas-spreads-and-projections"},{"key":"oembedJSON","rel":"alternate","href":"https://bleacherreport.com/oembed?url=httpspercent3Apercent2Fpercent2Fbleacherreport.compercent2Farticlespercent2F2865215-week-14-nfl-picks-latest-betting-odds-vegas-spreads-and-projections","sort":"utility/json+oembed"},{"key":"oembedXML","rel":"alternate","href":"https://bleacherreport.com/oembed?url=httpspercent3Apercent2Fpercent2Fbleacherreport.compercent2Farticlespercent2F2865215-week-14-nfl-picks-latest-betting-odds-vegas-spreads-and-projections&format=xml","sort":"utility/xml+oembed"}]},"tracks":{},"ui":{"assetURL":"https://static-assets.bleacherreport.com","bundleName":"bundle.ab209b2780fe9e78972b894fe1e554c8.js","feedback":true,"scrollPlay":true,"showCommentsUpsell":false,"skinAd_exists":true,"teamStreamLimit":60,"teamStreamLoading":false,"topAd_exists":true,"trendingLimit":60,"userAgent":{"household":"Chrome","main":"58″,"minor":"0″,"patch":"3029″,"machine":{"household":"Different","main":"0″,"minor":"0″,"patch":"0″},"os":{"household":"Mac OS X","main":"10″,"minor":"12″,"patch":"5″}},"videosInViewport":[],"referrer":"http://www.bing.com/","hideGettyCopyright":false,"hideFooterLinks":false,"hidePrivacyNotice":false,"hideNav":false,"hideShare":false,"disguise":{},"isEmbedded":false,"isFromCnn":false,"customBrowser":false,"isMobileDevice":false,"os":null,"unavailableImageUrl":"https://cdn.bleacherreport.internet/pictures/unavailable_content/2.jpg","isSettingCookie":false,"theme":"gentle","pageType":"article","currentPage":"2865215″,"url":"https://bleacherreport.com/articles/2865215″},"person":{"device_id":false,"league":false,"bio":null,"nation":"GB","default_tags":[56,19,5640,20],"first_name":null,"id":null,"is_br_verified":false,"last_name":null,"photo_path":null,"profile_id":null,"tags":[],"title":null,"sort":"Nameless","updated_at":null,"username":null,"siteLocale":"GBR","trackingId":"8221eb6f-53e5-40b6-8d43-fd53039ec3cb","identify":"null null","birthday":null,"identities":{},"visitorRegion":"FR"}};
–>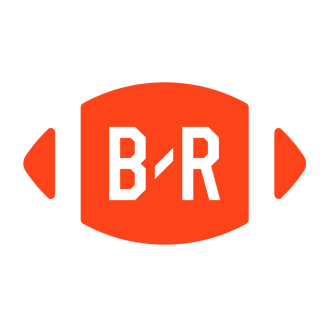 NFLDecember 3, 2019

Invoice Feig/Related Press
The New Orleans Saints can turn into the front-runner for NFC home-field benefit in Week 14. 
With a house win over San Francisco 49ers, Sean Payton's staff would have wins over each NFC West groups in competition for the No. 1 seed. The NFC South champion is 5-1 contained in the Superdome.
San Francisco's final two highway contests have been determined by three factors and it's 1-2 in its final three clashes with playoff groups. 
Over within the AFC, the Baltimore Ravens are in charge of the No. 1 seed after the New England Patriots misplaced in Week 13. 
To maintain their place atop the convention, the Ravens must win on the Buffalo Payments, who're coming off an announcement win in Dallas on Thanksgiving Day. 
NFL Week 14 Schedule
All instances Japanese
Odds via Caesars; predictions in opposition to the unfold in daring. 
Thursday, December 5
Dallas (-3) at Chicago (8:20 p.m., Fox/NFL Community)
Sunday, December 8
Baltimore (-5.5) at Buffalo (1 p.m., CBS) 
Cincinnati at Cleveland (-8.5) (1 p.m., CBS)
Miami at New York Jets (-5.5) (1 p.m., CBS) 
Indianapolis at Tampa Bay (-2.5) (1 p.m., CBS) 
Denver at Houston (-9.5) (1 p.m., CBS) 
Carolina at Atlanta (-2.5) (1 p.m., Fox) 
Washington at Inexperienced Bay (-13) (1 p.m., Fox) 
Detroit at Minnesota (-13) (1 p.m., Fox) 
San Francisco at New Orleans (-2.5) (1 p.m., Fox) 
Los Angeles Chargers (-2.5) at Jacksonville (4:05 p.m., Fox)
Tennessee (-2.5) at Oakland (4:25 p.m., CBS) 
Kansas Metropolis at New England (-3) (4:25 p.m., CBS) 
Pittsburgh (-2.5) at Arizona (4:25 p.m., CBS) 
Seattle (-2.5) at Los Angeles Rams (8:20 p.m., NBC)
Monday, December 9
New York Giants at Philadelphia (-8) (8:15 p.m., ESPN)                   
Predictions
San Francisco at New Orleans (-2.5) 

John Amis/Related Press
The preliminary response to the 49ers-Saints line could also be to hammer the house aspect for the reason that unfold is so small, and there's a good probability New Orleans covers. 
The Drew Brees-led offense eclipsed 300 total yards in 5 of six house video games, and in two, it racked up over 500 whole yards. 
Defensively, the highest NFC staff has restricted the dashing assaults of most opponents, as solely Atlanta and Carolina totaled over 100 dashing yards since Week 3. 
If Cameron Jordan, Demario Davis and others clog up the lanes for Tevin Coleman and Raheem Mostert, the guests will likely be compelled to win with a one-dimensional offense. 
Jordan might be a menace to Jimmy Garoppolo as nicely, as he has 22 quarterback hits and 13.5 sacks to go together with his 13 tackles for loss. 
Even when he's contained, Marcus Davenport can put the 49ers quarterback beneath strain. He has 16 quarterback hits and 6 sacks. 
Conversely, San Francisco's protection has allowed over 100 rushing yards in 9 consecutive video games. 
That would permit Alvin Kamara to provide his first triple-digit floor sport of 2019. Within the final three contests, the Saints working again has 190 rushing yards on 35 carries. 
The opposing dashing totals are a bit beautiful since Nick Bosa, Arik Armstead and the remainder of the 49ers defensive position is having a terrific season.
Bosa, Armstead and DeForest Buckner all have no less than six sacks and over 10 quarterback hits for a protection that has not allowed a 300-yard passer within the final three weeks. 
The final quarterback to take action was Russell Wilson in Seattle's Week 10 time beyond regulation win at Levi's Stadium.
In his final three victories, Brees has a single 300-yard outing, which suggests he might work across the cross rush and put up respectable numbers to nonetheless earn the victory. 
The most important distinction between the 2 sides is a big-play receiver. Michael Thomas is much better than any broad receiver on the San Francisco roster.
Thomas has seven 100-yard outings and caught no less than 5 balls in every of his 12 video games. 
If he breaks free from the San Francisco secondary, the NFL's prime receiver might both discover the top zone or prolong scoring drives to maintain the Saints forward whereas their protection accommodates San Francisco's prime weapons.
Baltimore at Buffalo (+5.5) 

Michael Ainsworth/Related Press
Buffalo proved in its Week Four house loss to New England and Thursday's win over Dallas that it may compete with groups in playoff positions. 
That ought to translate into a detailed affair with the Ravens, who didn't cowl of their Week 13 house victory over San Francisco. 
Baltimore dominated New England, Houston and the Los Angeles Rams, however there's purpose to consider the Payments entrance seven might decelerate Lamar Jackson and Mark Ingram. 
Sean McDermott's staff allowed 70.3 rushing yards within the earlier three contests and it held New England to 74 dashing yards. 
Jordan Phillips and Shaq Lawson, each of whom have 10 tackles for loss, will likely be two of the numerous linemen tasked with filling up the center or taking away the skin lanes for Baltimore's duo. 
Buffalo's dashing assault might additionally hold the competition shut, because it earned 536 yards on the bottom within the final three video games.
Josh Allen has lower than half of the dashing yards Jackson has, however he has yet another floor landing than the Most Priceless Participant favourite. 
The second-year quarterback has developed extra consistency within the air during the last month, with a mean of 234.5 passing yards. 
If he continues to pick John Brown and Cole Beasley, whereas Frank Gore and Devin Singletary grind out yards in between the tackles, Allen might hold his staff inside one rating. 
Baltimore is able to blowing out the Payments, however the AFC wild-card chief has misplaced by double digits as soon as. 
Observe Joe on Twitter, @JTansey90.
Statistics obtained from Pro Football Reference.