This page was created programmatically, to read the article in its original location you can go to the link bellow:
https://vermontbiz.com/news/2022/september/05/dust-your-resume-food-farm-jobs
and if you want to remove this article from our site please contact us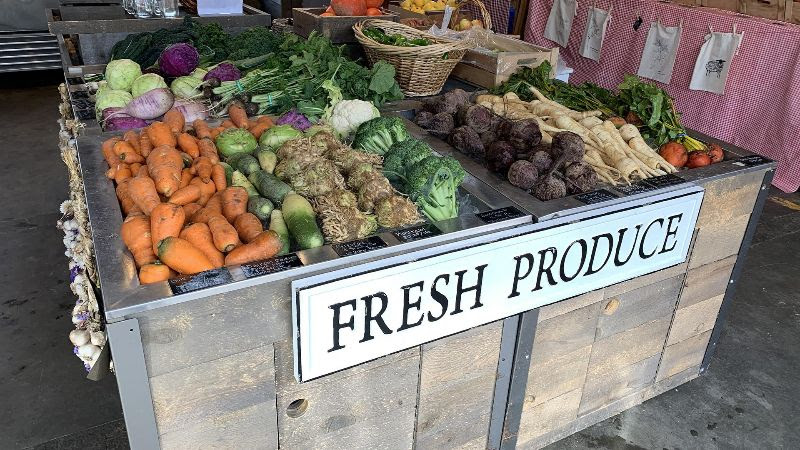 This week is your final opportunity to provide feedback to the Agency of Agriculture about Accessory On-Farm Business (AOFBs) and Act 143. 
AOFBs, such as on-farm sales of agricultural products or educational, recreational, or social events, are vital to support the long-term viability of Vermont farmers. However, Act 143 can be difficult to understand and interpret. 
Survey responses will help the agency develop a report highlighting the current conditions, challenges, and recommendations for strengthening AOFBs in Vermont. 
Click here to complete the survey if you are a farmer, or here to complete the survey if you work in a municipality or zoning office. 
Survey Deadline: September 7th
A final reminder that money is available for Vermont's working lands service providers and producer associations! Applications close on September 23rd and funding decisions will be released in late October.
The producer association grants are $10,000-20,000 awards for groups that represent and promote Vermont's working lands businesses. You can review the request for applications here. 
The service provider grants are $10,000-20,000 awards to support the development of Vermont's working lands businesses through business assistance, planning, and transitions. You can review the request for applications here.
For more information about funding opportunities from the Working Lands Enterprise Initiative, click here. 
Deadline to Apply: September 23rd
If you've ever dreamt of starting a farm, join the Northeast Organic Farming Association of Vermont for their Farm Dreams workshop. 
Farm Dreams is an entry level workshop designed to help people clarify their motivations, visions, and needs to begin farming. You will leave with an action plan to support your farming journey. 
The workshop is September 6th and 7th at 5pm. Part one is online while part two is at Good Heart Farmstead in Worcester, VT. You can attend one or both of the workshops. The cost is $35 for NOFA-VT members, $45 for non-members, and free for all BIPOC. Click here to register. 
Workshop: September 6th and 7th
There is a new branding & marketing toolkit for dairy processors from the Northeast Dairy Business Innovation Center (NE-DBIC). 
This new resource, designed for small to medium sized dairy processors, includes a marketing toolkit, case studies of successful strategies, a marketing webinar and a comprehensive report on best practices for marketing and branding.
Funded by the NE-DBIC, and led by the Good People Research Company, this toolkit is a great resource for dairy processors who need marketing and branding assistance but may not be able to afford professional marketing services
Access this great resource here
This page was created programmatically, to read the article in its original location you can go to the link bellow:
https://vermontbiz.com/news/2022/september/05/dust-your-resume-food-farm-jobs
and if you want to remove this article from our site please contact us