This web page was created programmatically, to learn the article in its authentic location you'll be able to go to the hyperlink bellow:
https://bangaloremirror.indiatimes.com/bangalore/others/swimming-with-the-tide/articleshow/90671389.cms
and if you wish to take away this text from our web site please contact us
No holds barred for this champ: Raised like another little one regardless of autism, Shashank turns into worldwide swimmer, Kreeda Ratna award recipient
The state authorities introduced Kreeda Ratna awards on Monday. Among many vibrant sportspersons, one of many recipients was a autistic little one, Shashank BM, who had a tricky time rising up. He overcame numerous challenges to turn out to be a world swimmer.
Shashank's dad and mom realised he was autistic when he was 4 as all his milestones had been delayed and he was too hyper lively.
His mom Gayathri Mahesh mentioned, "It was very difficult for me to accept that my son is suffering from autism. It was a shocker; I had no options but to accept the challenge. I had to take him to therapy for two years. I decided I would not treat my son differently. He was treated like a normal child. I used to make him sit at one place for a long time by giving building blocks. It was very difficult to manage him as he was throwing a lot of tantrums, was very hyperactive and had no sitting tolerance."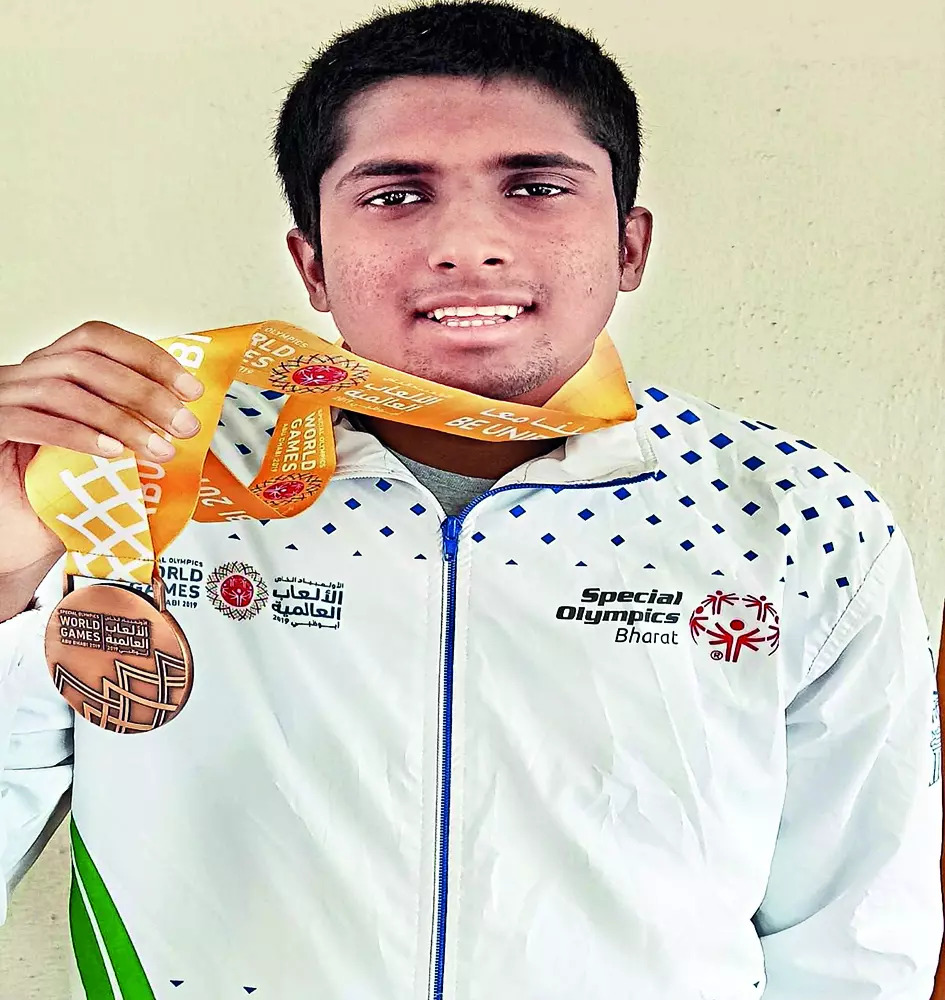 When his dad and mom took him to the water first, Shashank hesitated at first however as soon as he began to be taught swimming there was no stopping.
Even in research, his dad and mom mentioned Shashank had developed a method of rote studying. Later, he received exemptions in Mathematics and Science. "I used to memorise the solutions and write them a number of occasions with out seeing, which resulted in good handwriting with none spelling errors too,'' mentioned Shashank.
I needed to take him to remedy for 2 years. I made a decision to not deal with him otherwise. He was handled like a standard little one
– Gayathri Mahesh, Shashank's mum
However, it was swimming which introduced laurels to him. So far, he has received greater than 35 medals in Paralympics and Special Olympics nationals. He received a bronze medal on the World Summer Games 2019 held at Abu Dhabi in UAE.
Apart from swimming, Shashank has additionally developed a knack for coding. "I kept on practising the programme and could memorise it too. Many of my teachers were surprised with this ability of mine," mentioned Shashank.
This web page was created programmatically, to learn the article in its authentic location you'll be able to go to the hyperlink bellow:
https://bangaloremirror.indiatimes.com/bangalore/others/swimming-with-the-tide/articleshow/90671389.cms
and if you wish to take away this text from our web site please contact us