This page was created programmatically, to read the article in its original location you can go to the link bellow:
https://www.weddingrule.com/directory/meet/photographer/tx/the-ramseys-photography/
and if you want to remove this article from our site please contact us
1. Introduction: What's your story?
We met in high school, but aren't high school sweet hearts. We connected again in college and fell in love pretty quickly.
We moved away from Houston to work as youth pastors, and in 2014 moved back to Texas for a job offer that ended up falling through. We had photographed a few weddings as a side hustle, but that's when we decided to take our photography hobby full time. We love being married and think it is one of the most meaningful things a person can do, so weddings seemed like a natural fit.
Now we take pride in helping people to celebrate their wedding to the max while giving them the most bad ass wedding photos they could want. It's what we were meant to do.
2. How long have you been shooting weddings? How many weddings have you photographed?
We started shooting weddings in 2011. We don't count, because each wedding is special and unique and all the ones before don't change that about the next one. But it is well over 100.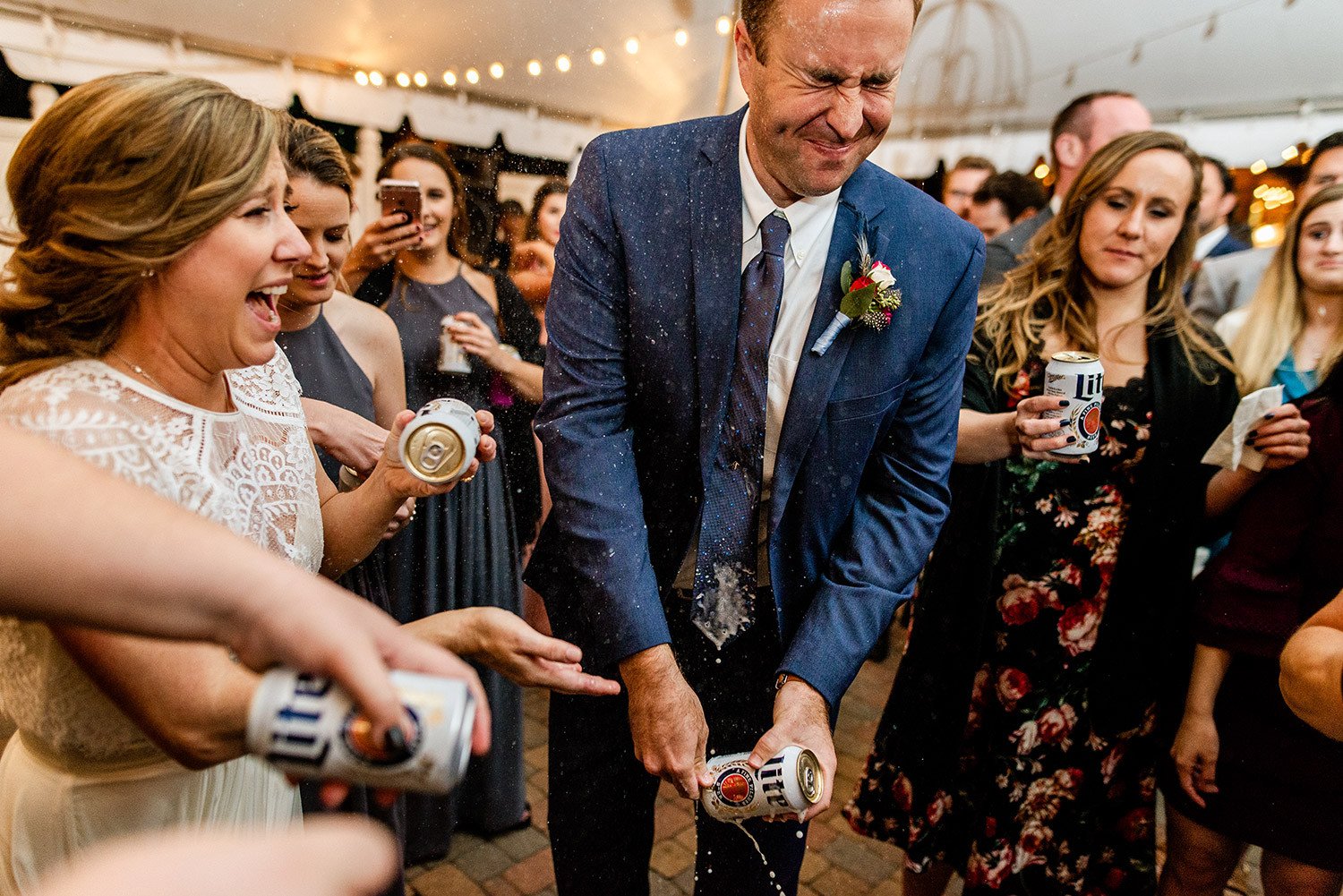 3. How would you describe your photography style?
Our style is all about the joy of getting married. We seek to help couples feel comfortable in front of the camera so they can be their authentic selves on the best day of their lives. We get in the action on the dance floor to really capture all the exciting moments of the party, and we're right up front during the ceremony to get all the love and emotion of the vows.
Our editing style is neither bright and airy or dark and mody. It's warm and true to color. We try to make sure that it looks joyful and exciting, just like being married is.
4. How well in advance should couples book their wedding photographer?
The right time to book your photographer is "as soon as you have a date." We turn away dozens of awesome couples a year because we're already booked. Either for their date exactly, or just too booked around their date and can't take on any more work in that time.
Here in Houston the peak months are the "fall." That 2 week period where its actually nice after the summer heat and the winter rain. October-November. There's another, smaller peak, in March or April, but you're playing with the weather at that point. Maybe it will be hot. Maybe it will be rainy. Who knows.
We usually book about a year in advance on average. Sometimes as soon as 9 months and sometimes as long as 15.
Saturdays are always the first to go. October is always packed.
5. What are the different packages that you offer and which one is your most popular package?
Our base package starts at 2500 and includes 1 photographer for 4 hours. You also get an online gallery that is live for 30 days, as well as high resolution digital images of individually edited images. We create a custom photo timeline for each wedding to help our couples get the most out of their time with us. The thing we're most passionate about is that we include an album in every package. Photos aren't meant to live on a hard drive!
From there we can add hours, photographers, portrait sessions, longer online galleries, larger albums, duplicate albums, and anything else someone might need.
Most couples invest about 5900 on their photography with us.
6. Are you the wedding photographer who will be shooting on the wedding day? Who else is there in your team?
ALWAYS. Occasionally it will be just one of us, for something like an elopement. But the majority of our weddings are the two of us, Wil & Paige.
We bring so much energy from our own marriage into weddings. After being married 14 years, we see things that couples haven't even considered yet. We work together in a way only somebody who does all of life together can.
Photographing weddings is the fun part of the job, we'd be crazy not to do it!
7. Do you charge a travel fee? For what distance? What does that cover?
We do charge a travel fee for anything over 50 miles from Houston.
The fee is customized based on the travel. Obviously going to San Antonio is a lot different than going to Iceland.
8. Are albums or prints included in your packages?
Albums are included in all of our packages. If you want the Ramseys to shoot your wedding, you're getting an album.
We envision all of our couples sitting down on their anniversary with their favorite drink, flipping through their wedding album, and falling in love all over again (or rather even deeper in love).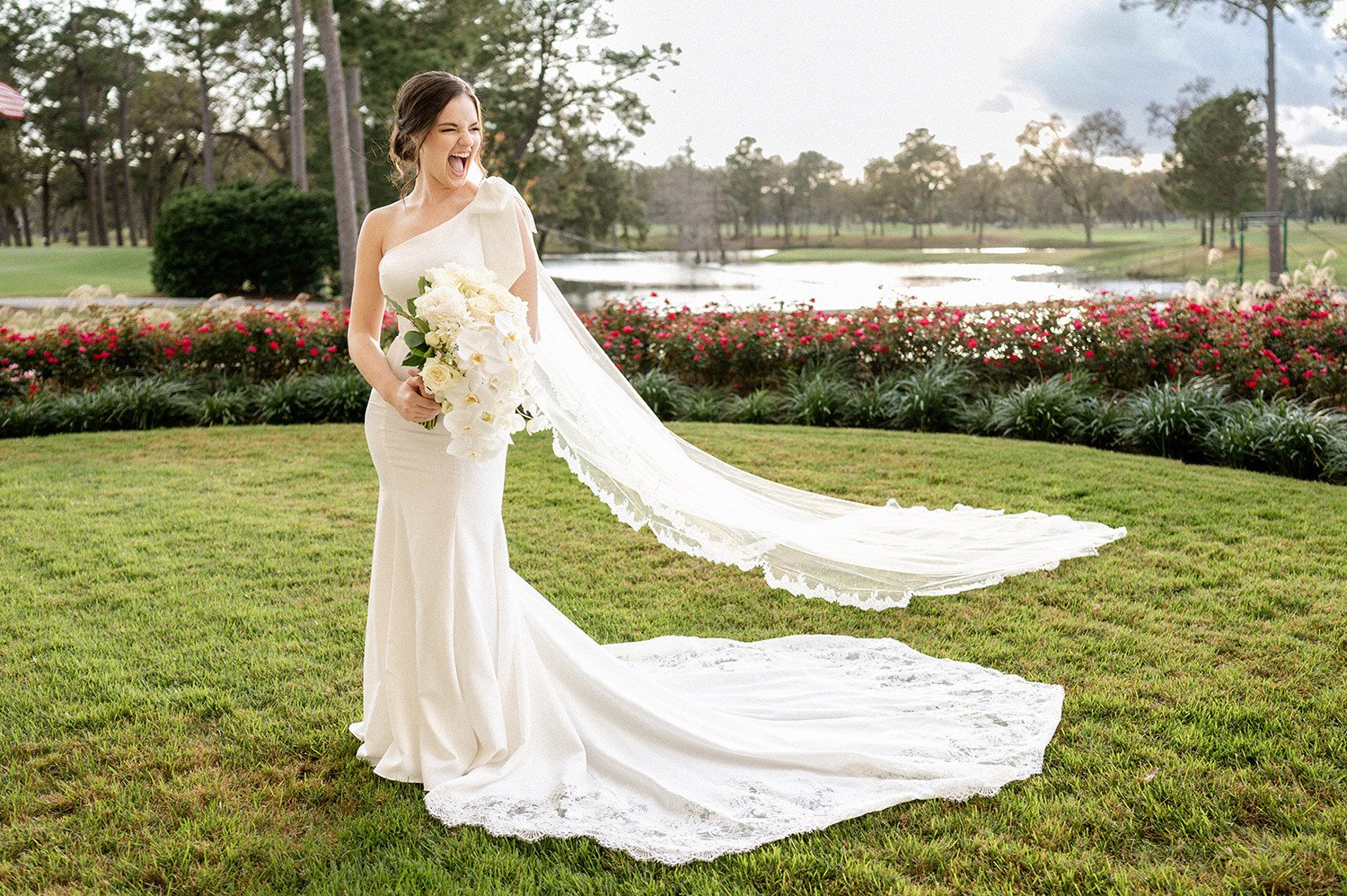 9. How long after the wedding will the couple receive the images? How will they be delivered?
About 6 weeks after a wedding couples come in for their "wedding reveal" where we finalize their album design and show them their photos for the first time. The next day they receive their online gallery.
10. What is your cancellation and/or refund policy?
If for any reason a couple cancels prior to or on the wedding date, we keep the retainer and any monies paid on the date of cancellation. All cancellations must be made in writing and signed by all contracted parties. If the couple fails to supply written cancellation or cancels within 30 days of the contracted date, the couple shall be required to pay the full balance of the Contract.
If, for any reason, the couple reschedules the wedding at least 90 days prior to the wedding date, and such rescheduling is confirmed in writing to us, the retainer may, at our sole discretion, be applied to the new date. A new Contract will be required to reflect the changes.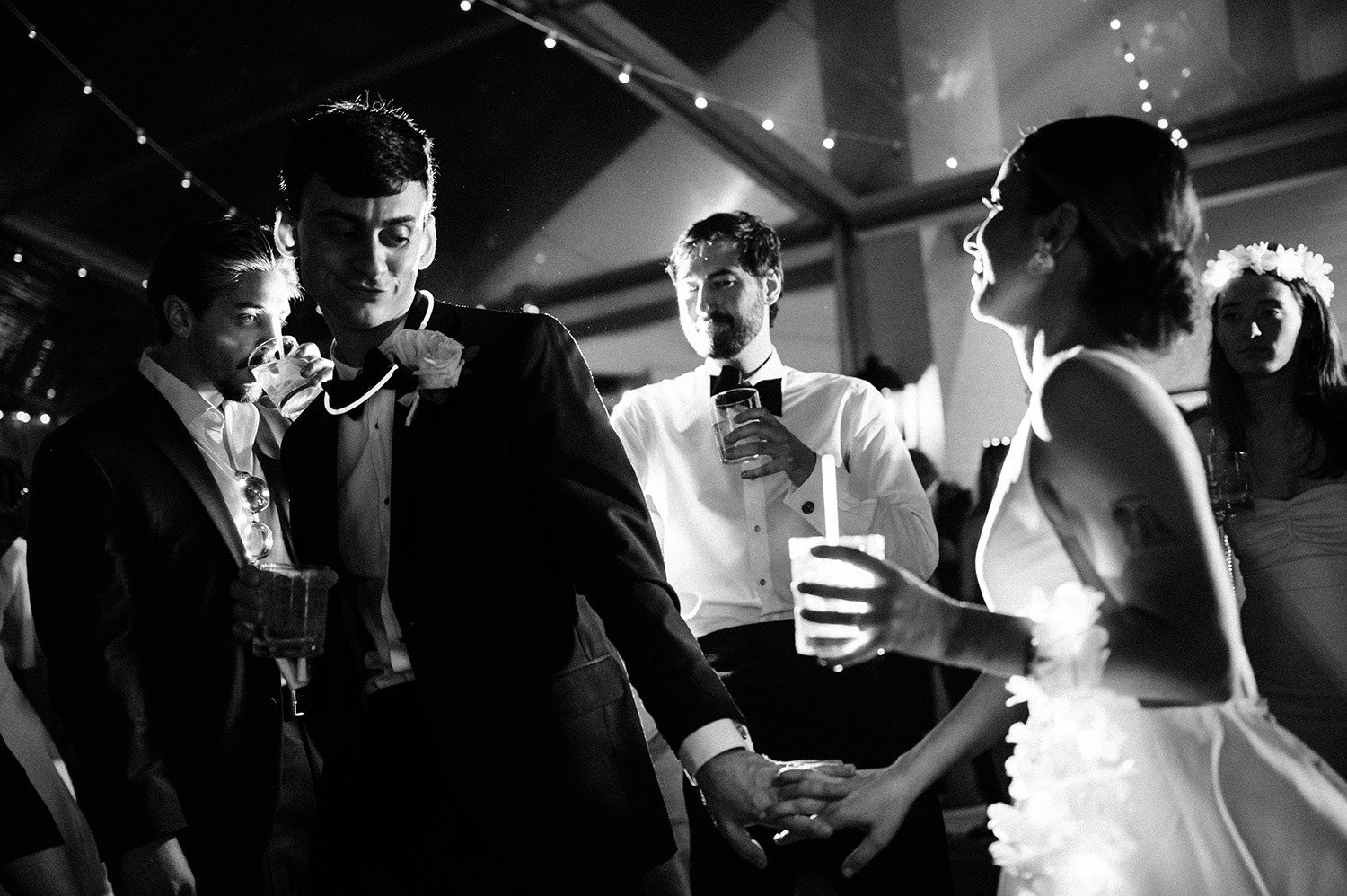 This page was created programmatically, to read the article in its original location you can go to the link bellow:
https://www.weddingrule.com/directory/meet/photographer/tx/the-ramseys-photography/
and if you want to remove this article from our site please contact us