This page was created programmatically, to read the article in its original location you can go to the link bellow:
https://www.newsweek.com/boom-supersonic-jets-air-travel-concorde-1734710
and if you want to remove this article from our site please contact us
American Airlines has become the latest carrier to buy into the dream of ultra-fast travel with the order of 20 Boom Supersonic jets on Tuesday.
Fifteen of the same planes, which promise to slash flight times, have already been booked by United Airlines last year, and Denver-based Boom says they have orders for 130 planes already from companies like Japan Airlines and Virgin Atlantic.
But the jets don't even exist yet: the first Overture model is expected to be rolled out at Boom's factory in North Carolina in 2025, with the plane entering commercial service by the end of the decade.
The promise held by the new planes is potentially groundbreaking: the jets are designed to travel at twice the speed of today's fastest commercial aircraft —at Mach 1.7 over water—, carrying just slightly fewer passengers —65 to 80.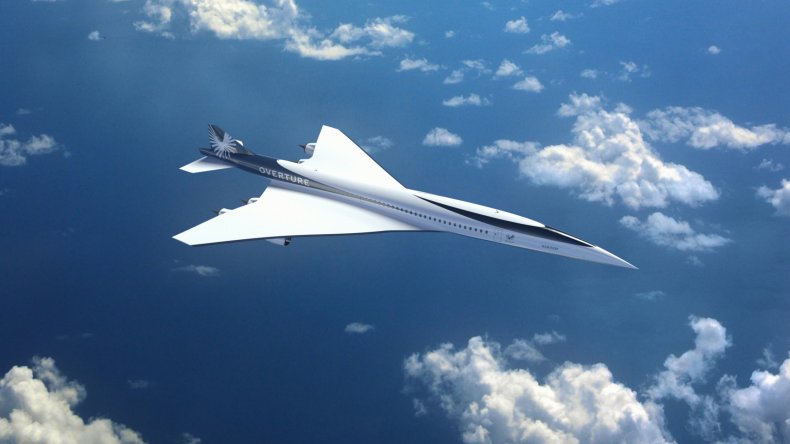 The launch of the Overtures would restart commercial supersonic transatlantic travel almost 20 years after the Franco-British supersonic airliner Concorde was grounded and decommissioned amid excessive ticket prices, high fuel consumption, and high running costs—and following the fatal crash at Charles de Gaulle airport in Paris in July 2000.
The victims of the AF4590 crash, when the plane ran into a hotel shortly after take off, included all 109 people on board the aircraft and four on the ground. The incident was unrelated to supersonic travel.
Could Boom's Supersonic Jets Succeed Where Concorde Failed?
Why did the Concorde fail so spectacularly? Andrew Charlton, managing director of Aviation Advocacy, an independent air transport consultancy, shared his thoughts on the matter with Newsweek.
"One [reason] was that you could only fly [the supersonic jets] on certain limited sectors," he said. "The second was that it was ferociously expensive, it burned a lot of fuel and you couldn't fit many passengers in it."
Boom has learnt from Concorde's failure, and the company says its Overtures won't incur the same issues.
"The [Boom's] jets are promising a number of things," Charlton said. "The first is that with newer technology and a curved nose, the aircraft will make a significantly smaller sonic boom than Concorde's supersonic jets, which made a noise that the British Noise Advisory Council described in 2004 as intolerable."
Boom's Overtures are also expected to cover many more routes than Concorde's supersonic jets ever could.
"One of the problems Concorde had was that it could only fly supersonically over water, which seriously limited its usefulness. You couldn't fly, for example, from Singapore to Sydney, you couldn't fly from L.A. to New York, you couldn't fly from London to Hong Kong."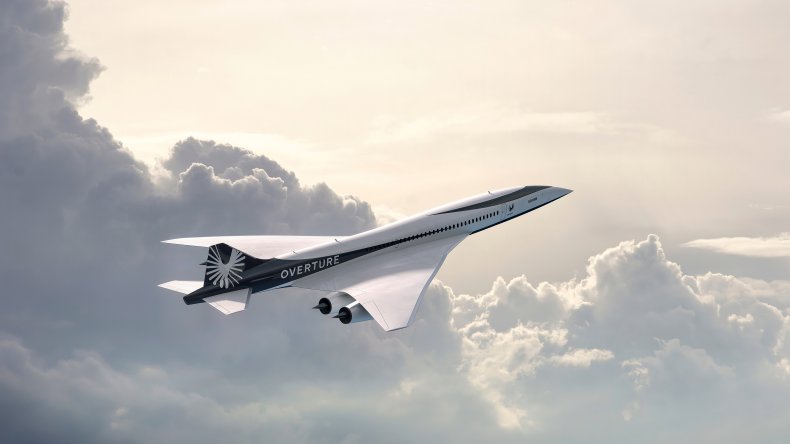 Boom says that the Overtures won't have the same problem.
The company has said the jets are being designed to fly over 600 routes around the world "in as little as half time," promising that "flying from Miami to London in just under five hours and Los Angeles to Honolulu in three hours are among the many possibilities" the planes offer.
"They also claim that you needn't worry about it in terms of the environment," Charlton added.
"Overture is the first supersonic airplane designed with a focus on sustainability from day one," says Boom. "We are optimising the airplane to accommodate 100 per cent sustainable aviation fuels (SAF) and facilitate net-zero carbon operations."
Boom said it aims to achieve net zero carbon dioxide by 2025, when the first Overture model will be ready, and net zero greenhouse gas emissions by 2040.
No details have yet been released on fares, as each airline will decide the exact pricing of flying on the supersonic jets. But according to Boom, the company is designing the Overture to "allow airlines to offer fares comparable to today's business class."
Newsweek has reached out to Boom Supersonic for comment.
Will Boom's Overture Change Air Travel As We Know It?
"At the moment what we've got is marketing and nothing more," Charlton says.
"The first thing is, no aircraft on earth currently is authorized to fly at Mach 1.7, though I think it's only a matter of time." Concorde flights had a maximum speed of just over Mach 2.
"Second thing is, all of the SAFs (Sustainable Aviation Fuels) available in the world put together would only power Lufthansa for four days —so somehow Boom seems to think that it's entitled to stand at the front of the queue for the SAFs that are available," he added.
"Around the world, particularly in Europe, there are mandates coming in for airlines to use SAFs. So there's going to be enormous pressure in the SAFs market, which no one seems to have thought through yet. Everyone's just blithely assuming that we'll have the SAFs we want."
Charlton also said that Boom's Overtures don't have an engine manufacturer working on the four engines which are designed to power the jets. "They don't even have an engine manufacturer signed up," he said. "Rolls-Royce spent some time working with them in terms of trying to develop stuff, but they've now walked away."
Newsweek has asked Boom to confirm this statement.
Even if those open questions were resolved, Charlton doesn't think the new jets will revolutionize air travel as a whole.
"It'll be the icing on the cake," he said. "It will not change aviation as we know it. It's aimed at a very small sector of the market. If every human in the world picked up supersonic aircraft for the business cabin, it might change aviation, but I just don't think that's what's going to happen, because I think the costs will become too prohibitive."
But Charlton's scepticism isn't shared by many in the aviation industry —especially those who are already investing in the new jets.
"Looking to the future, supersonic travel will be an important part of our ability to deliver for our customers," said Derek Kerr, American's chief financial officer.
"We are excited about how Boom will shape the future of travel both for our company and our customers."
In response to Kerr's enthusiasm, Blake Scholl, Boom's chief executive, said: "We are proud to share our vision of a more connected and sustainable world with American Airlines."
"We believe Overture can help American deepen its competitive advantage on network, loyalty and overall airline preference through the paradigm-changing benefits of cutting travel times in half."
This page was created programmatically, to read the article in its original location you can go to the link bellow:
https://www.newsweek.com/boom-supersonic-jets-air-travel-concorde-1734710
and if you want to remove this article from our site please contact us