This page was created programmatically, to read the article in its original location you can go to the link bellow:
https://www.digitalcameraworld.com/news/live/live-the-photography-show-and-the-video-show-2022-are-back-this-weekend-in-the-uk
and if you want to remove this article from our site please contact us
Refresh
Spin the wheel, win a deal!
Check out Camera Competitions on stand K600 and join the festivities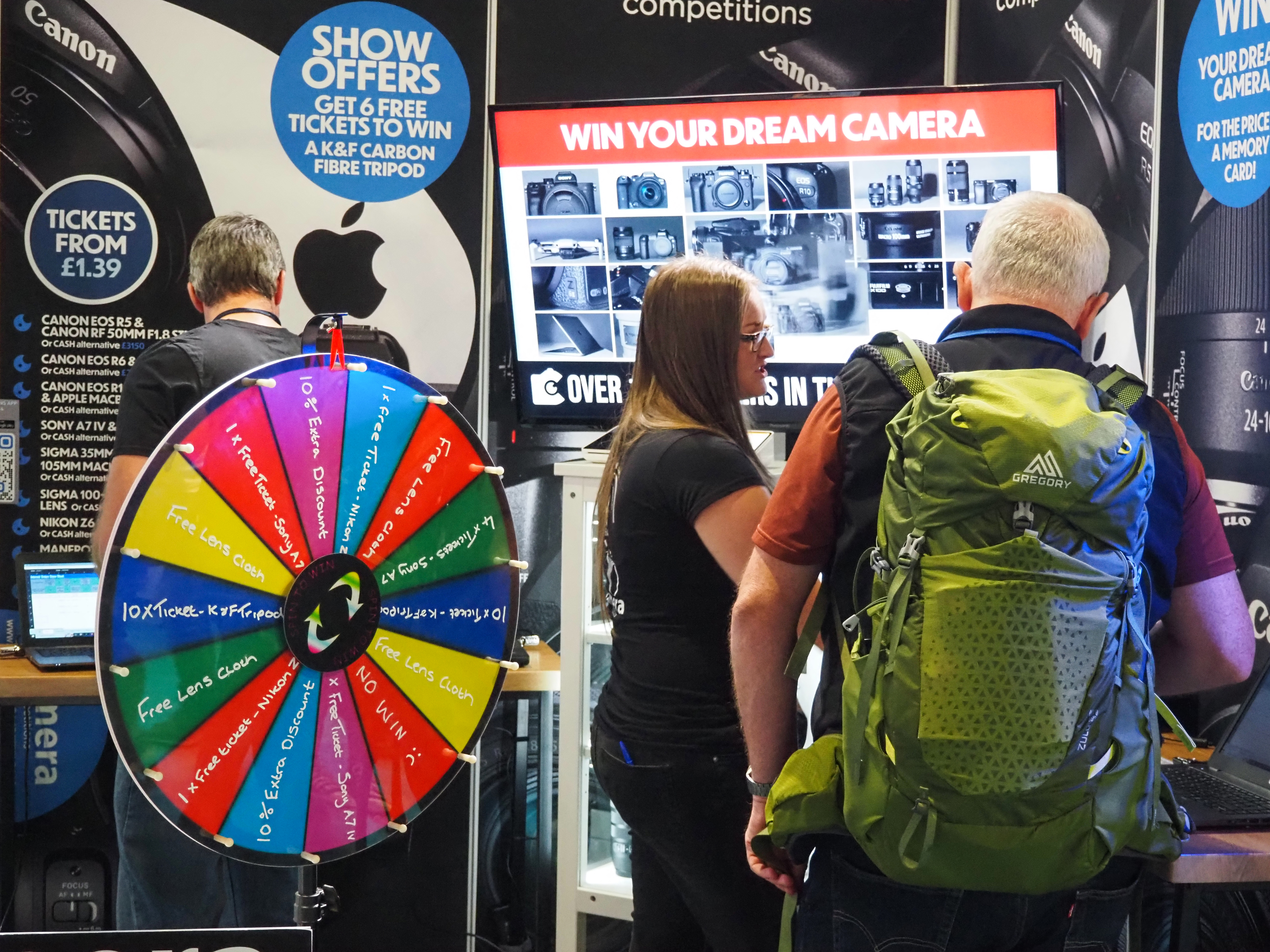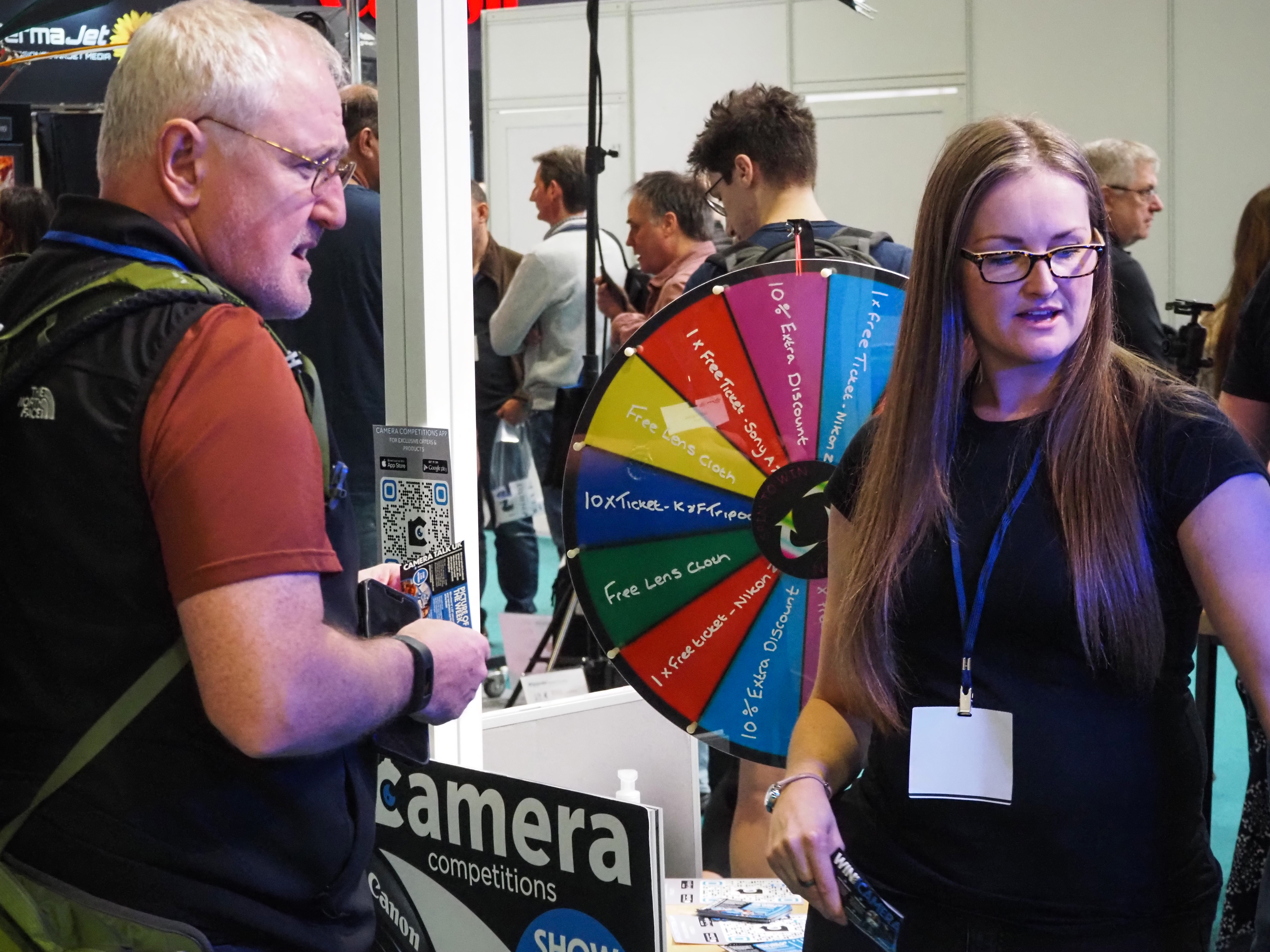 So many great live shooting and lighting demonstrations going on! 
Get here, and get playing with gear!
Digital Camera World's very own Editor James is on the Creator Stage!
If you're looking to get started on your vlogging journey but don't know where to start, this session is for you! James (opens in new tab)will talk you through the basics of vlogging and how to get started. 
It's from 11:00 – 11:30 on the Creator Stage!
And if the talk inspired you, check out the best cameras for vlogging (opens in new tab).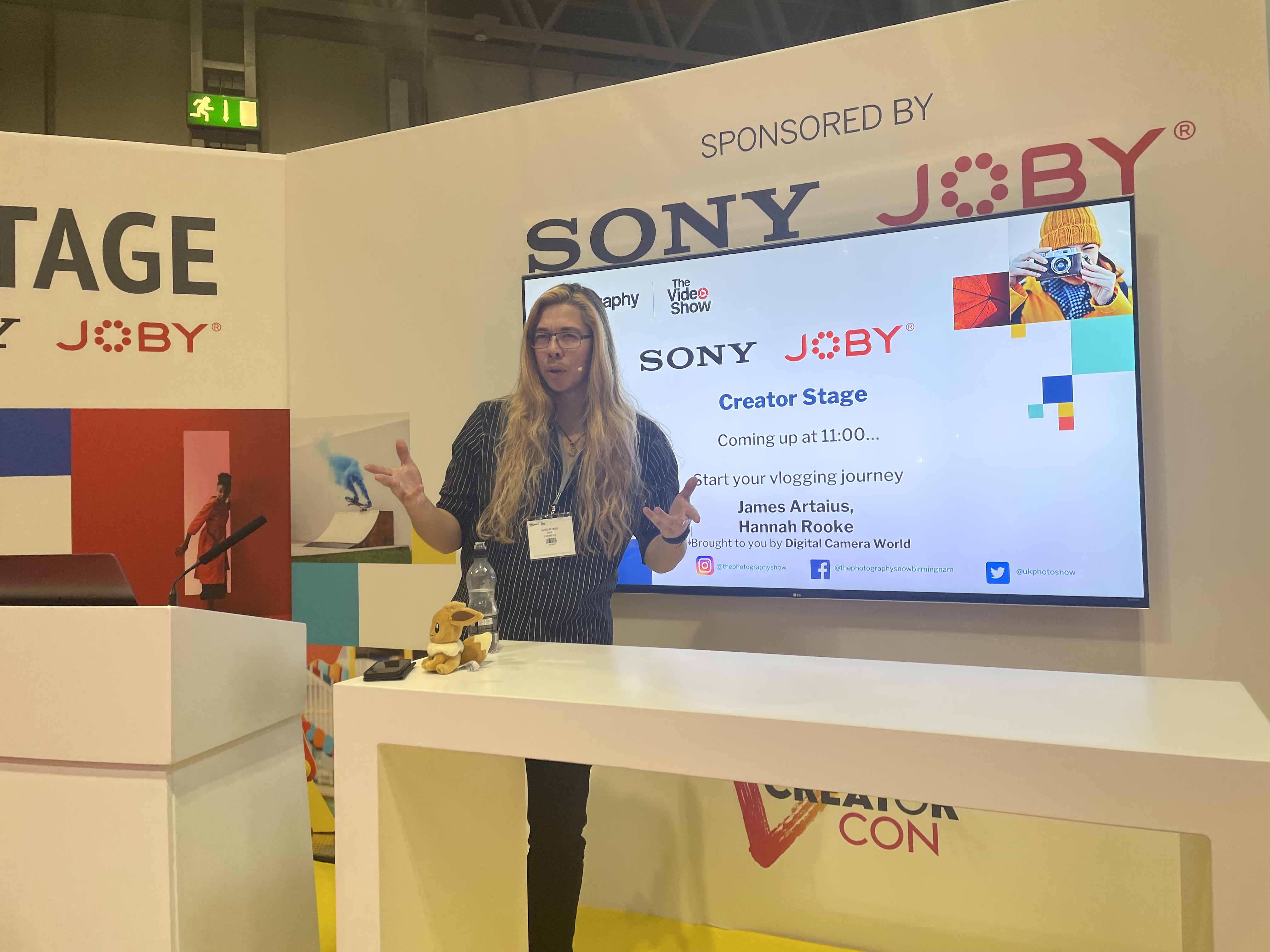 Luminar Neo workflows talk starting at 11.15 
Keen to discover more about Skylum Luminar Neo (opens in new tab) and how it can save a ton of editing time? Then make sure you catch Luminar Neo ambassador Mathew Browne's talk (opens in new tab)about time-saving workflows in this leading software – in the Editing & Post-Production Suite at 11.15.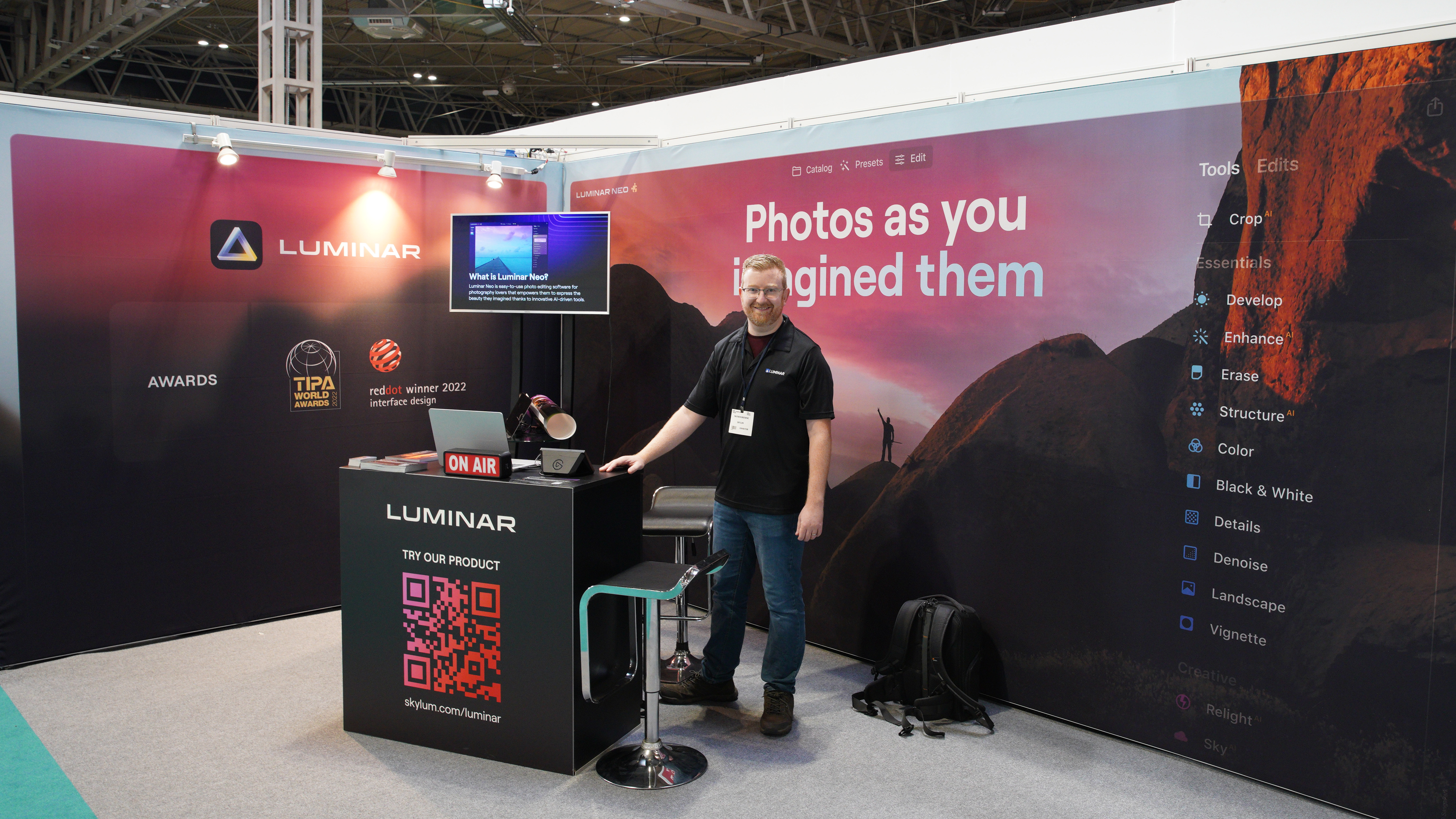 This is our own James Artaius getting is hands on Canon's new 600mm f/4 lens at the show yesterday. There is plenty of glass here to suit the optical needs of every photographer.
Canon's $13,000 telephoto lens is a wildlife photography bazooka
Day two of The Photography Show is just about to kick off – and the sun is shining in Birmingham! A packed schedule of talks to see today – and some great show deals on kit… we can't wait (and it is not too late for you to come too)!
Colin Prior is signing books NOW
Landscape photographer Colin Prior has been wowing the Super Stage crowd with behind-the-scenes stories from the front line of epic landscape photography. He is about to start a book signing session outside the Super Stage Entrance, from 16.30. Get something to grace your coffee table and personalized, too!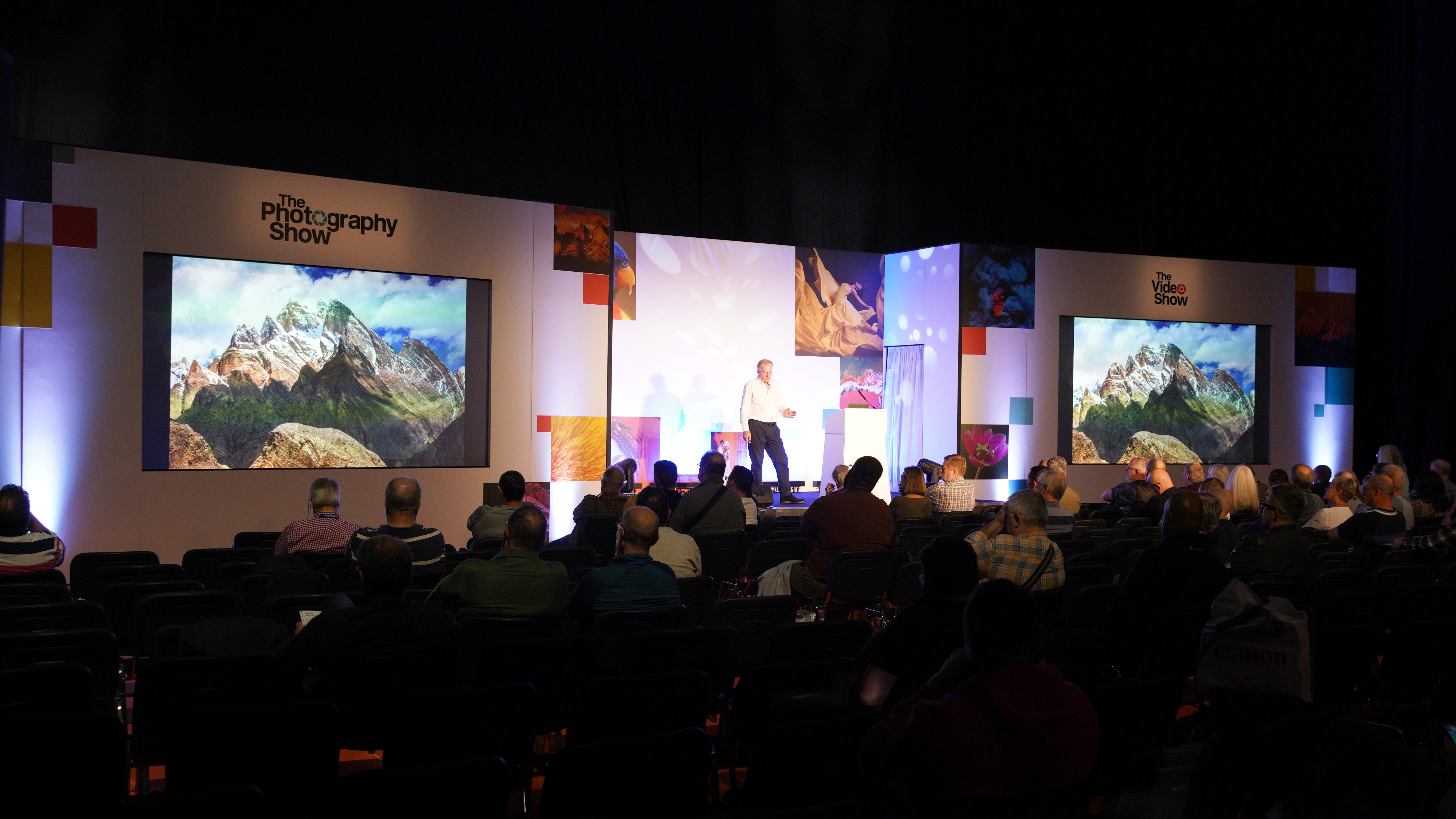 WHOA! Canon's $13,000 wildlife bazooka lens (opens in new tab) is here, and we've had our hands on it! 
If you're serious about wildlife or sports photography – and you've got a serious limit on your credit card – Canon's 600mm f/4L "big white" lens will rock your world.
The live photography demonstrations are out of this world. Watch world-class photographers, working professionals and brand ambassadors light and shoot a scene right in front of you!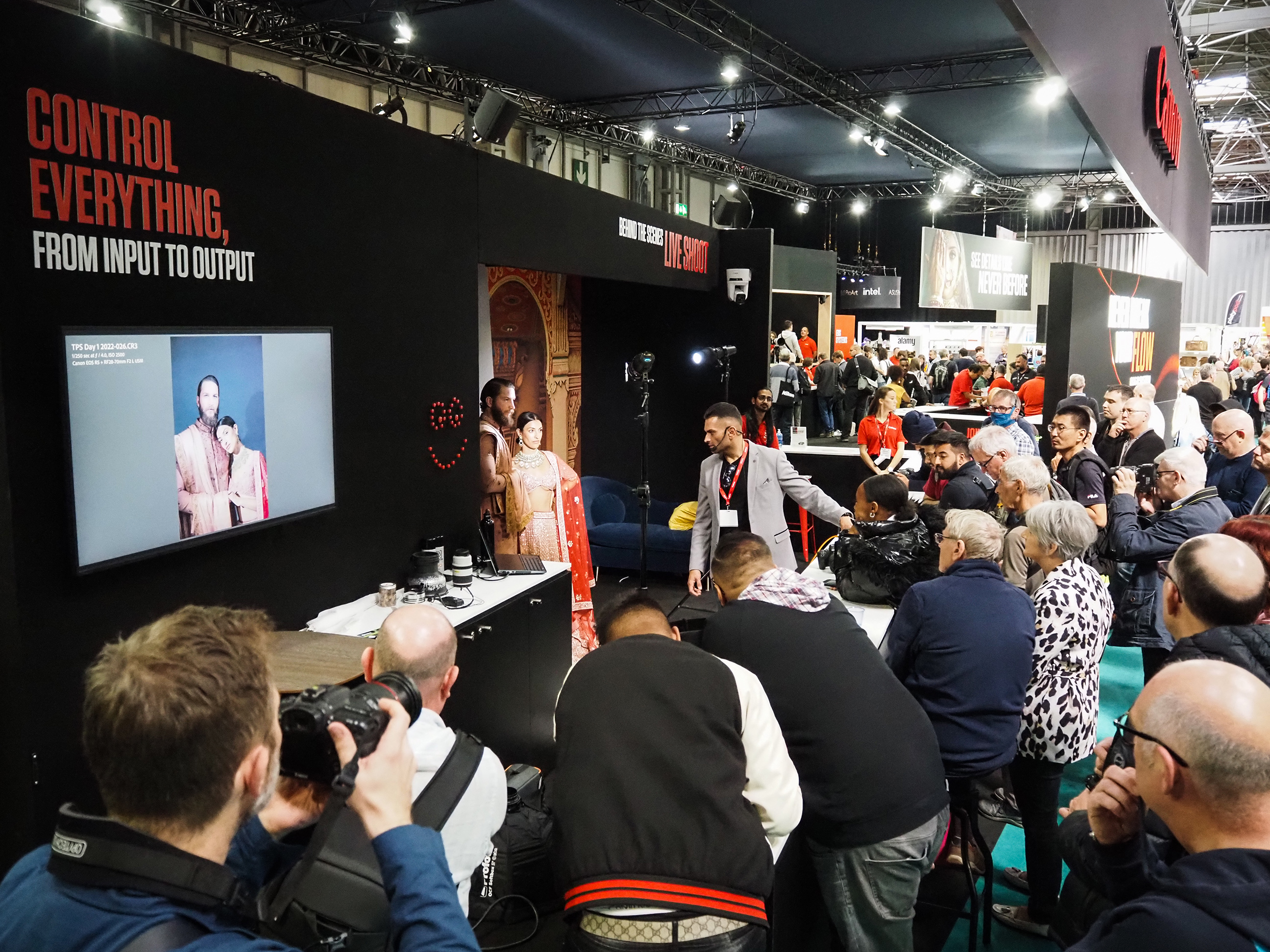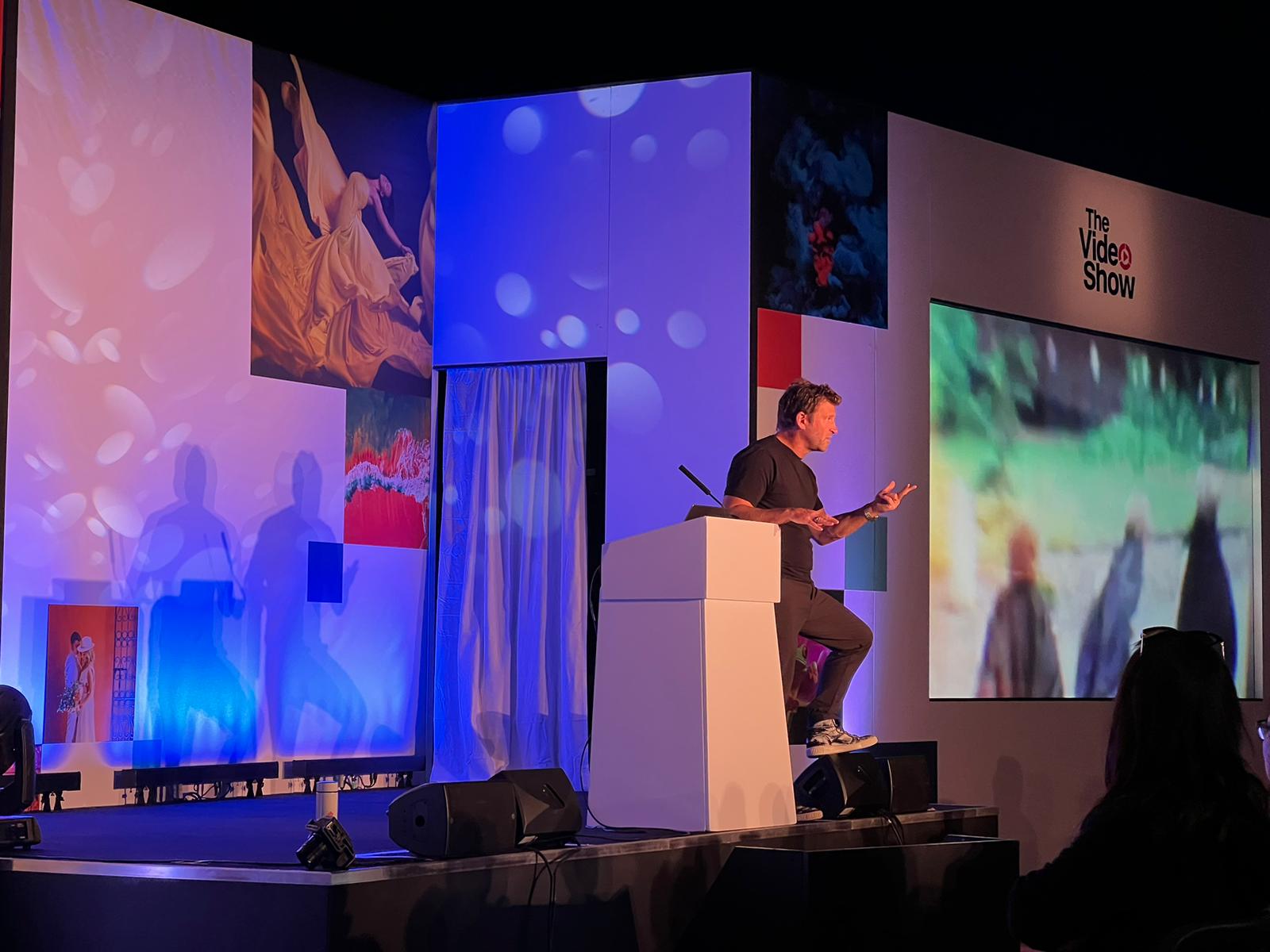 Chase Jarvis is signing his book Creative Calling NOW
Chase Jarvis (one of today's headline speakers) will be signing copies of his book Creative Calling outside the Super Stage Entrance, from 14.30. Bag a signed copy to take away for £15 – that's less than the online price – and prepare to be inspired by this renowned photographer, creator and entrepreneur!
Let's talk about… the talks!
The Photography Show is home to talks from some of the world's leading names in photography, and you can ask them anything you like at the end of their sessions. Today we've got Chase Jarvis (opens in new tab) and Colin Prior (opens in new tab) headlining the stage, but tomorrow it's Cristina Mittermeier (opens in new tab) and Jack Harries (opens in new tab) – to major movers when it comes to conservation and climate change action.
As you can see, we've been working very hard indeed, and not at all taking full advantage of the opportunity for silly shots at the Creator Playground
Make sure you stop by the Creator Playground (opens in new tab) – there's a ridiculous amount of quirky and cool stuff to point your camera at! 
There's a giant Pentax K1000 SLR, complete with oversized roll of Kodak film. There's a psychedelic zebra with a disco ball, neon sunglasses and feather boas. A replica 1950s American diner, with giant ice creams and a balloon pit. A flamingo-themed chaise longue. A swing seat with fluffy clouds. A neon funfair tunnel with a wacky mirror at the end… go and have a play!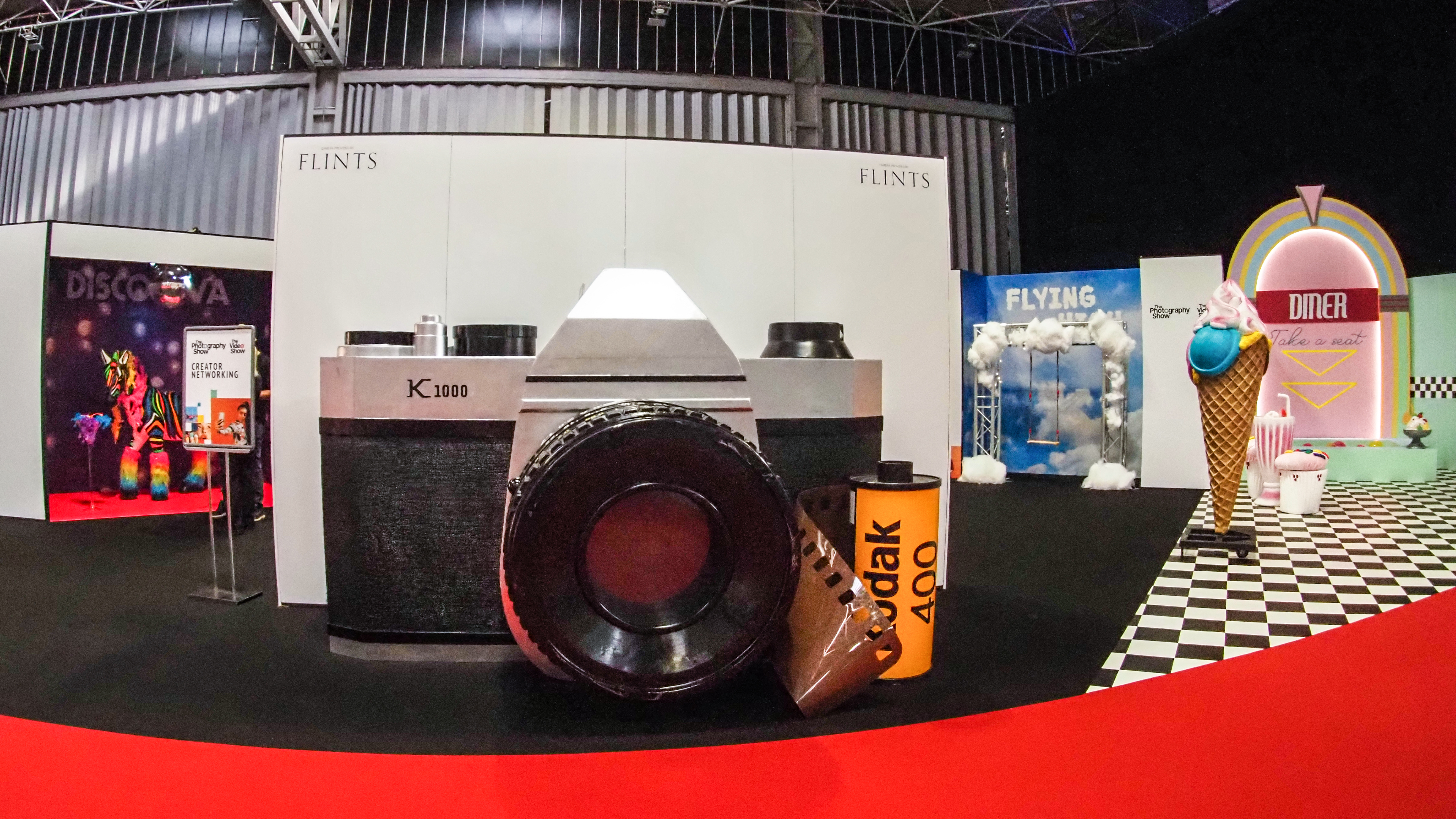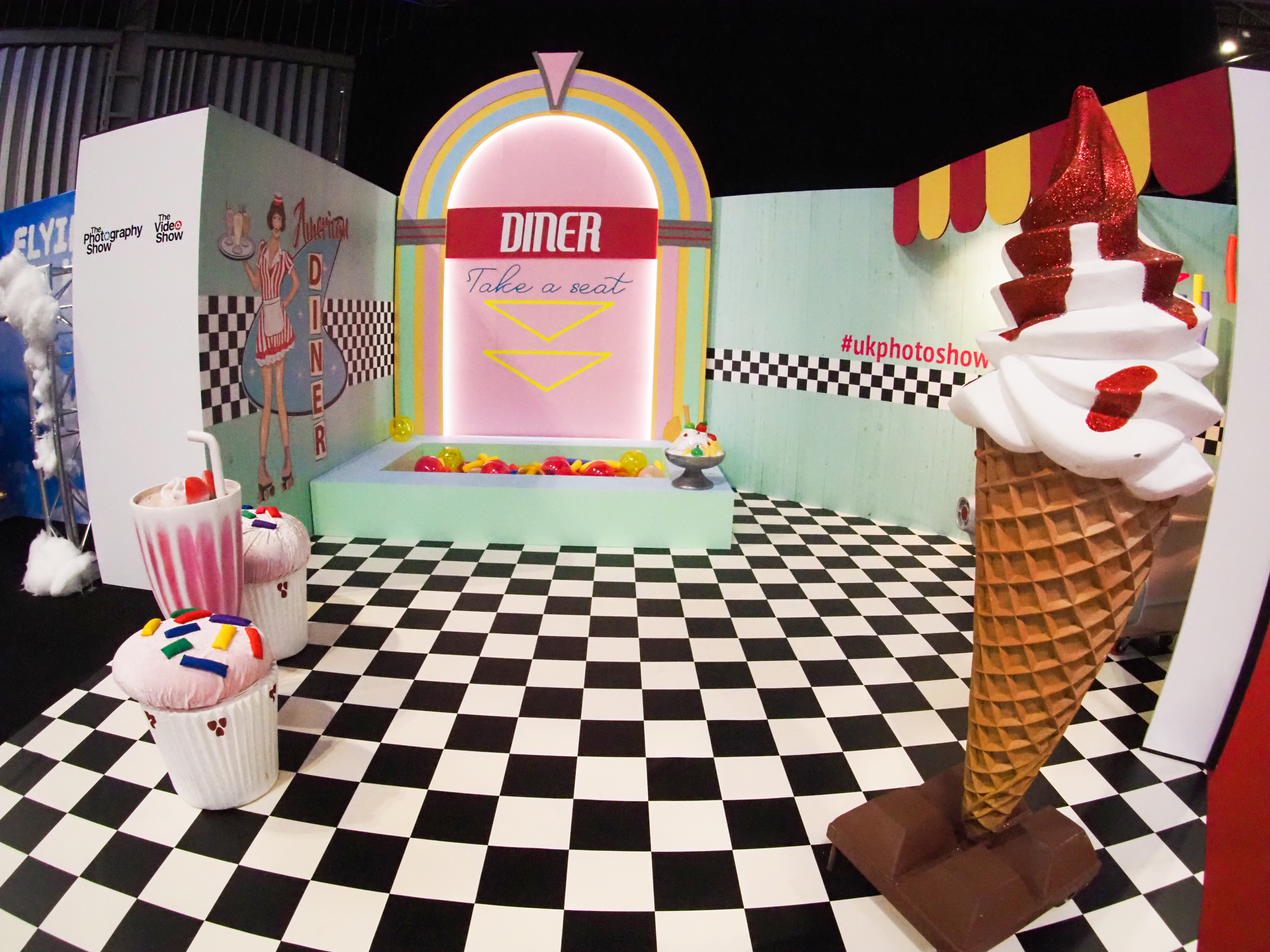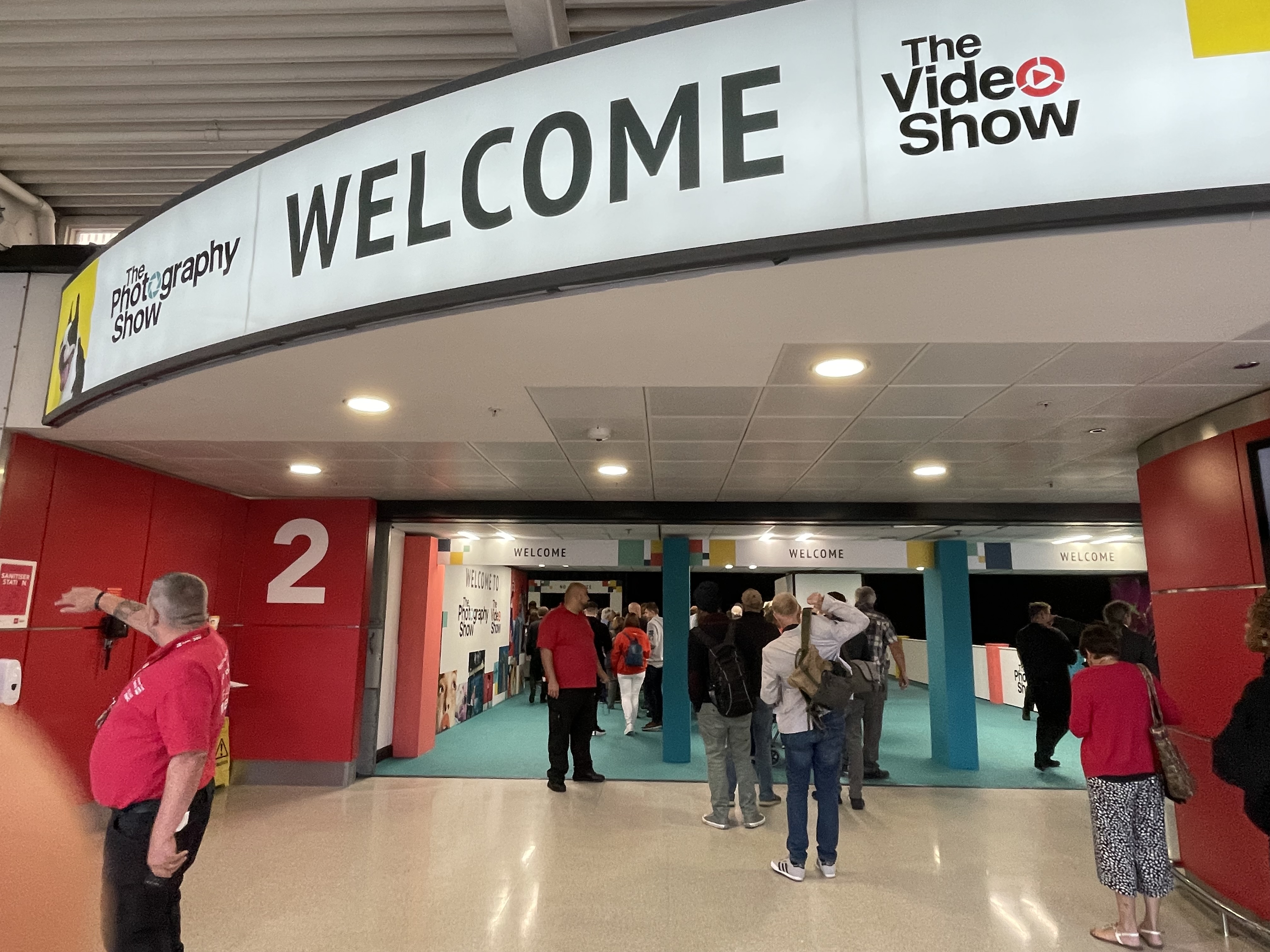 The doors are open, the queues are mounting, but they're filing through fast (and yes, that is my finger in the corner)!
The first day is here, folks – and doors are just about to open. Can we just check this image out as proof that sun DOES exist in Birmingham?!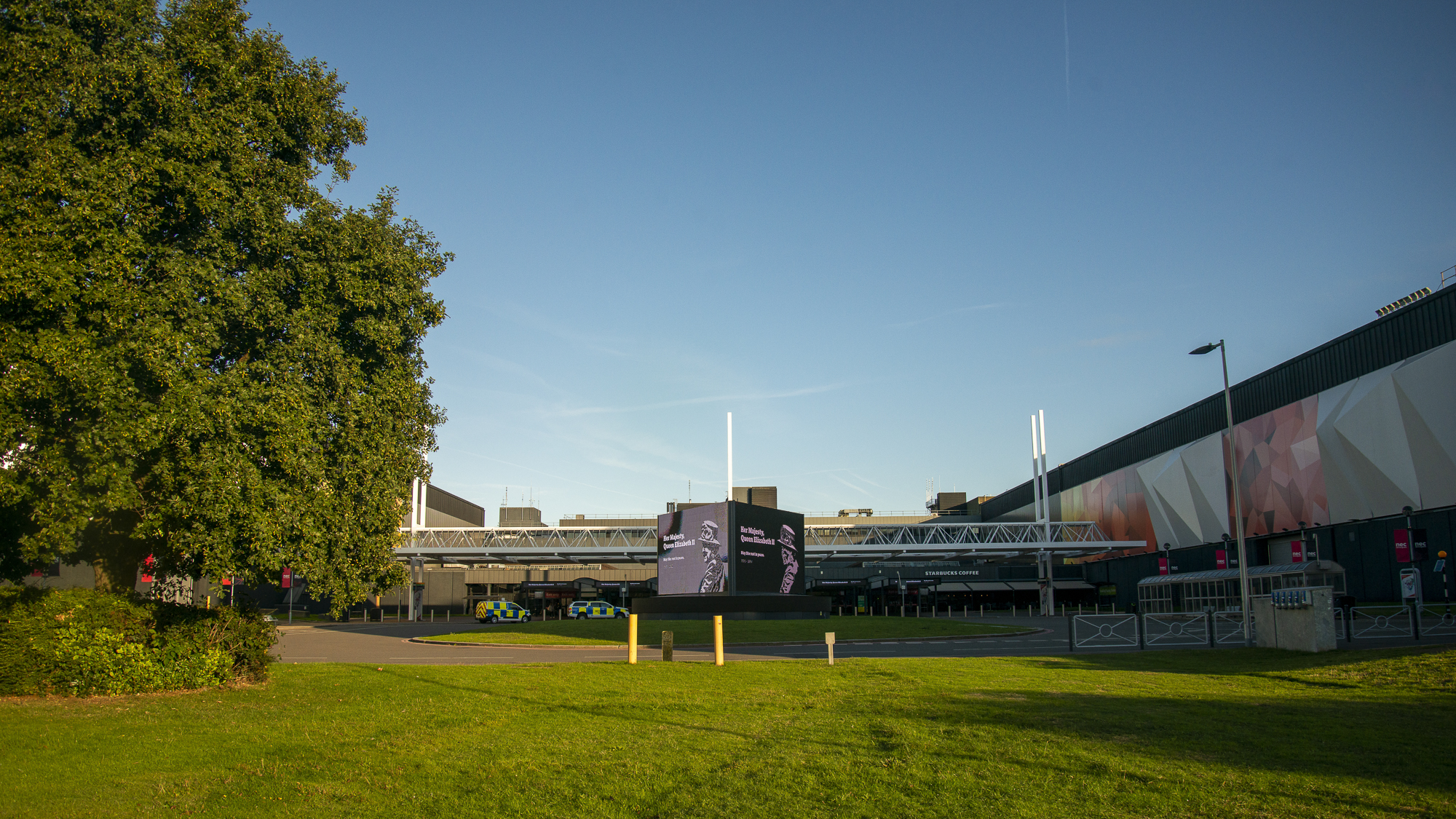 This page was created programmatically, to read the article in its original location you can go to the link bellow:
https://www.digitalcameraworld.com/news/live/live-the-photography-show-and-the-video-show-2022-are-back-this-weekend-in-the-uk
and if you want to remove this article from our site please contact us