This page was created programmatically, to read the article in its original location you can go to the link bellow:
https://www.australianphotography.com/gear/review-apple-iphone-14-pro
and if you want to remove this article from our site please contact us
By Mitch Green | 11 October 2022
Another year, another iPhone. Faster chip, better screen and updated cameras. 
I've been testing the iPhone 14 Pro for a few weeks, putting it through its paces during a photography trip across Tasmania. It served as my GPS to find trails on remote hikes, my composition aid in ancient forests, and my planning assistant as I tracked weather systems, and researched new locations.  
So how did the device stack up, particularly when it comes to photography?
The short answer? The iPhone 14 Pro isn't going to radically improve your life. Nor will it replace your DSLR or mirrorless camera. (But you probably already knew that.) Yet it remains one of the best tools a photographer can carry—and it's been sharpened in all the areas that matter most. 
The long answer? Well, you'll just have to read on.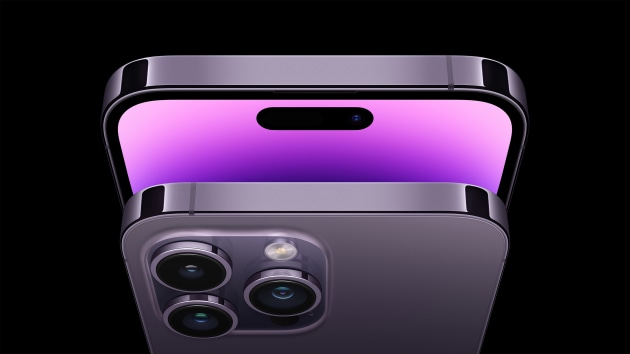 The
boring

non-camera updates

This is Australian Photography, so I'm sure you're eager to explore the photographic features of the iPhone 14 Pro. So let's get everything else out of the way first.
Faster A16 chip: For the first time, Apple reserved its latest and greatest chip for the Pro models this year, with the non-Pro iPhone 14 models retaining last year's A15 chip. The A16 flies, and benchmarks about 10-15% faster in CPU and GPU processing than the previous generation. The A-series chips have long led the pack in smartphone processing power and the new A16 chip extends this lead even further. 

Always-on display: Android phones have had this feature for years now, while Apple, in typical fashion, is late to the party. The always-on display on the iPhone 14 Pro is like your lock screen at 'low' brightness. (I say 'low' as I'd often glance at the phone and worry I'd left it on—that's how bright the display remained.) I had no battery life concerns, making it through each day thanks to the power-saving 1Hz refresh rate in always-on mode. The display is brighter this year too, reaching a peak brightness of 1600 nits when displaying HDR content (compared to 1200 nits in the 13 Pros), and in bright sunlight, it can hit 2000 nits.

Dynamic Island: In addition to the always-on display, Apple removed the notch and replaced it with an… 'island'. While this smaller pill-shaped cutout doesn't reveal much more content than the old notch, it does allow for a redesigned notification/alert system. The island expands out and down—with fluid 120Hz animations that are downright fun—to keep you informed about timers, music, phone calls and other alerts. Time will tell if this new interaction paradigm becomes a lasting feature or a fleeting fad. (I'm looking at you, Touch Bar and Force Touch.)

Pricing: The iPhone 14 Pro starts at $1749 with 128GB of storage and rises to $2599 for the 1TB model. Like last year, it's also available in a larger 6.7" Pro Max variant—sharing the same features as the 6.1" Pro—which starts at $1899 with 128GB of storage.

Other tidbits: Apple added car crash detection, which automatically alerts emergency services if the device detects you've been in a crash. (Thankfully, I did not need to test this feature.) The phone also receives emergency satellite connectivity—which could prove very useful for hikers in wilderness areas with no mobile reception—however, this feature is currently unavailable in Australia. And lastly, the iPhone 14 Pro still hasn't transitioned to USB-C. Not only does this mean you need to carry an extra charging cable on the road, but wired data transfer remains achingly stuck at USB 2.0 speeds. When you're capturing large 4K 60fps clips or 100+MB ProRAW files, this bottleneck is inexcusable in 2022 on a 'pro' device.
Now that's all out of the way, let's delve into the cameras. A few notes on the photos included in this review: I wanted to examine both everyday use and the deeper photographic potential of the device. The images in the next section are unedited JPEGs, while the other images are ProRAWs edited in Lightroom Mobile. All images were shot handheld, and you can download them all for your pixel-peeping pleasure right here. 
Point and shoot
Before we jump into what the iPhone 14 Pro can be capable of. Let's take a look at a few photos straight out of camera.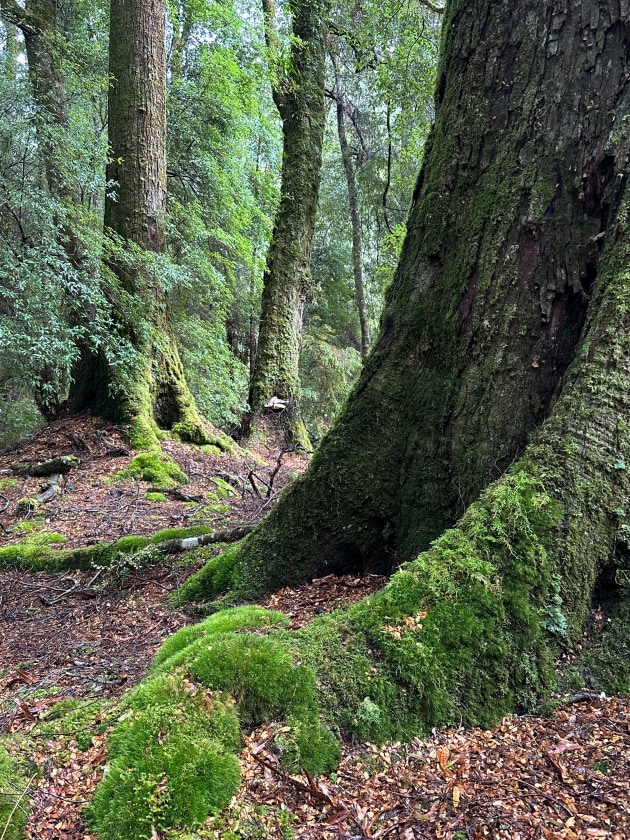 Overall, the iPhone 14 Pro handles colour and contrast well—although its HDR processing can leave images a little flat. Likewise, the automatic noise reduction and sharpening are too heavy-handed for my liking. (Thankfully, the 12MP ProRAW photos provide good editing latitude—see later images.)  
But those computational photography tweaks do come with a few benefits too. The new Photonic Engine processing pipeline now merges pixels from multiple images before compression. As a result, low-light scenes generally retain a balanced exposure and good detail, even while captured handheld.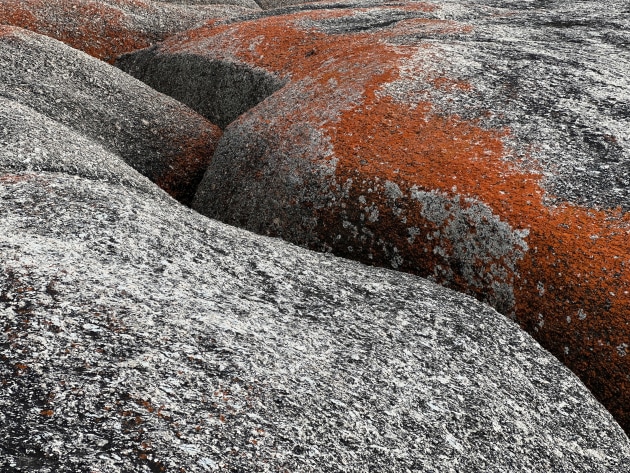 The main (24mm) camera
Here's a summary of what's new in the main camera (formally known as the 'wide' camera in previous generations):
Larger sensor: The sensor has expanded by 65% from 1/1.65" to 1/1.3". And with this size increase also comes a 4x megapixel increase from 12MP to 48MP. By default, images are binned down to 12MP, grouping four pixels into one 'quad pixel' to improve light capture and reduce noise. If you're shooting in ProRAW, you can toggle between 12MP and 48MP images.

Brighter aperture: On the iPhone 13 Pro, the full-frame equivalent crop factor was 4.6x and the aperture was f/1.5, giving an equivalent aperture of f/6.9. On the iPhone 14 Pro, the crop factor improves to 3.5x and the aperture is f/1.78, giving an equivalent aperture of f/6.2.

Wider field of view: The main lens has expanded from 26mm on previous generations to 24mm in the iPhone 14 Pro. While this may be less welcome news for travel/lifestyle photographers who prefer a tighter 35mm lens, I found it helpful when composing wider landscape scenes.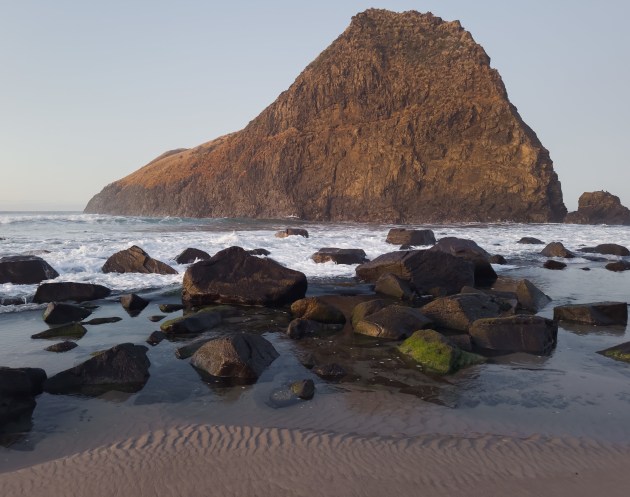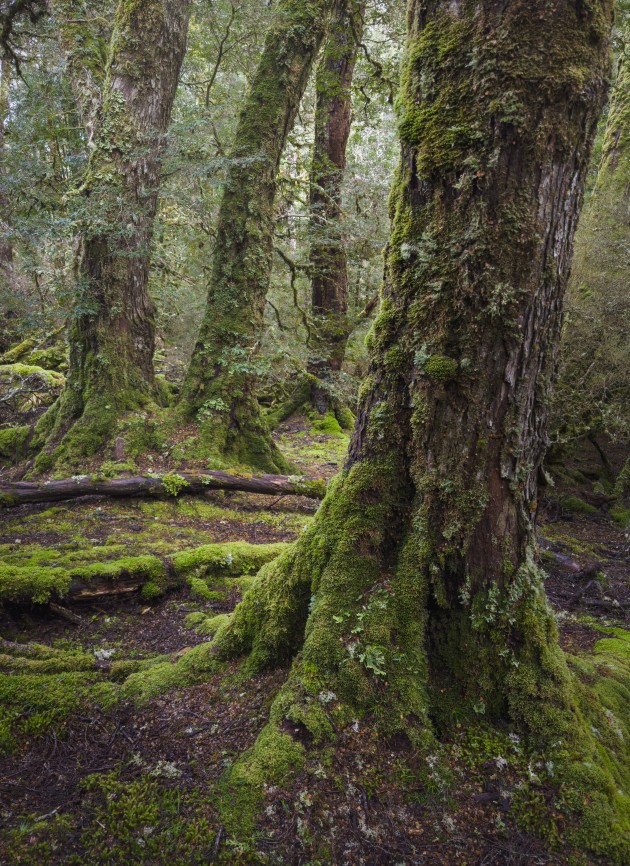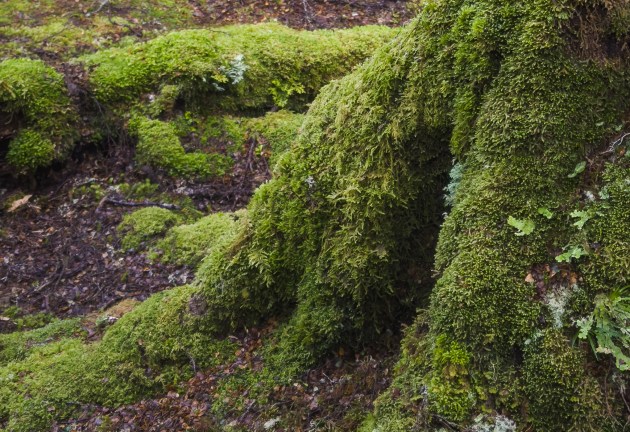 Images on the main camera were clear and accurate across the board. The 48MP ProRAW files retained crisp details while the sensor held steady at higher ISOs. 
In short, this new main camera is (almost*) superb.
*Two notes:
1) When shooting in 48MP ProRAW, the camera takes a second or two to process the high-resolution files. (This seems odd, given Apple's flouting of the A16 as the "ultimate smartphone chip".) And those 48MP files are huge—they're often over 80MB and reached up to 114MB in my tests. So if you're looking to take plenty of photos, be sure to opt for at least a 256GB model. 
2) With the wider f/6.2 equivalent aperture, I began to notice less of my frame in focus—particularly in forest scenes when I'd focus on a tree around 2 metres away. While more light is welcome, it'd be nice to see a variable aperture in future generations that can stop down to the equivalent of f/8 or f/10. (Samsung introduced a variable aperture with the Galaxy S9 in 2018 but subsequently removed it in later models.)
The ultra wide (13mm) camera
This year, the ultra wide sensor expands from 1/3.4" to 1/2.55", which is almost double the area of the previous generation. And when we calculate equivalent apertures, the new ultra wide lens delivers a brighter f/13.6 compared to last year's f/15.7. 
While image quality in very low light still suffers (I took a few shots 10-20 minutes before sunrise and the shadows were a grainy wasteland), the ultra wide holds its own in daytime lighting conditions. And the new lens delivers improved corner sharpness, a welcome improvement to pixel peepers like myself.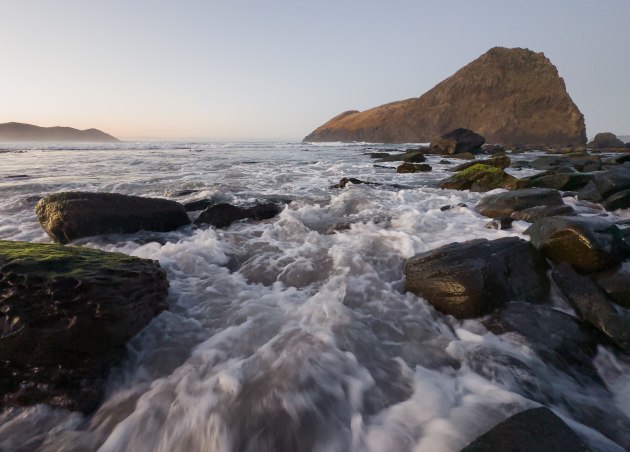 In many ways, the video quality Apple delivers from its cameras surpasses photo quality. With the new GoPro-like Action Mode, the iPhone 14 Pro can crop in on the ultra wide sensor to counteract camera shake. While video output is limited to 2.8K at 60fps, Action Mode delivers steady handheld clips even during walking or light running.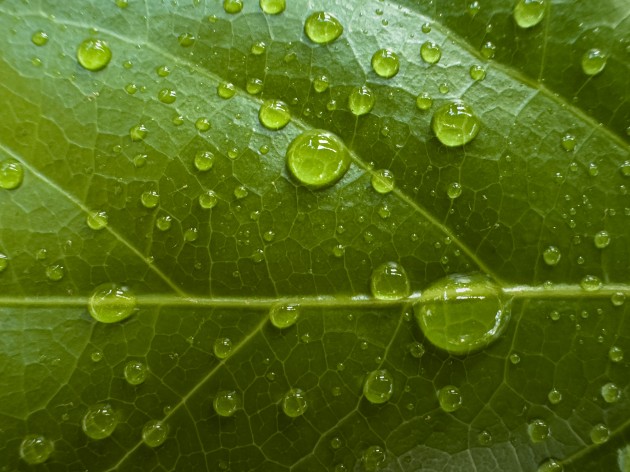 The telephoto (77mm) camera
The telephoto camera remains unchanged this year. We're still left with a tiny 1/3.4" sensor behind a narrow f/2.8 aperture—which equates to a dim f/23.8 on a full-frame camera. 
This is a shame, as I often reach for telephoto focal lengths to capture smaller, more intimate scenes. Yet the telephoto camera, despite being powered by the new Photonic Engine, still disappoints in low-to-moderate light. 
However, there is some good news on the zoom front.
A feature I found helpful in the field was the new 2x 'lens'. Apple now offers the option of 2x zoom which crops into the centre of the main 48MP sensor for a 48mm field of view. Despite the crop, these 2x images were clear and crisp, even during golden hour sessions.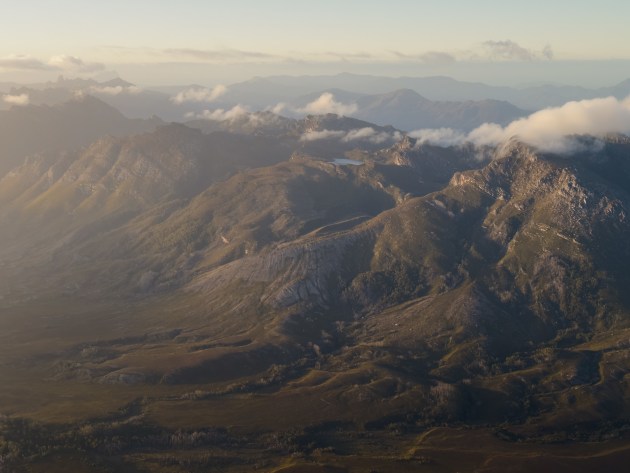 The selfie camera
The front-facing, TrueDepth, selfie camera sees its aperture widen from f/2.2 to f/1.9. Plus, it also gains autofocus this year. The brighter lens, shallower depth of field and autofocus all combine as a decent upgrade for photographers who vlog and document their trips.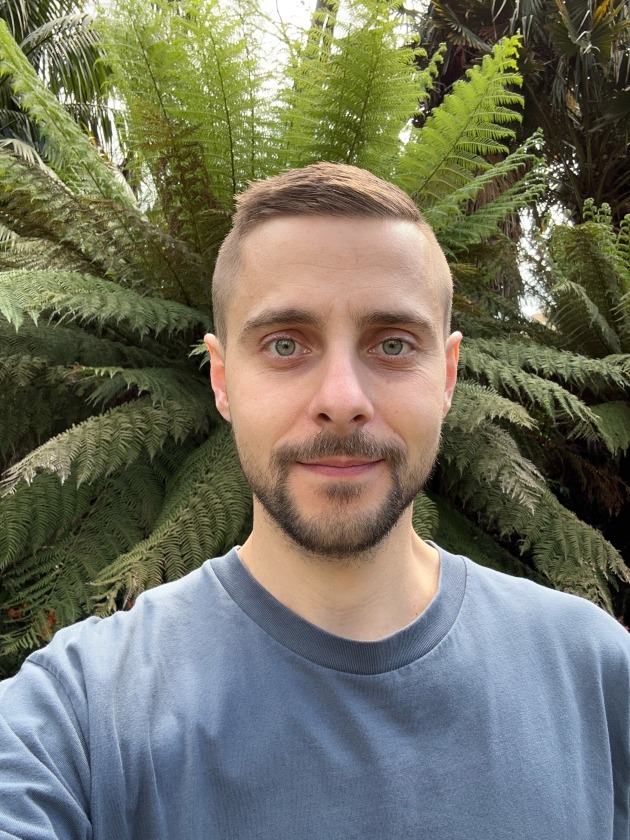 Final thoughts
The peak of the smartphone wars is well past us. Many of us have picked our preferred ecosystem and are happy with the results.
Samsung continues to offer a leading suite of specs and innovative features. Google delivers realistic image rendering and advanced AI. While the likes of Xiaomi, OPPO and Huawei boast massive sensors and redefine what's possible in a mobile device.
The simple fact remains, the current generation of flagship phones all take great photos. 
Yet what continues to set Apple apart I've found is the complete experience.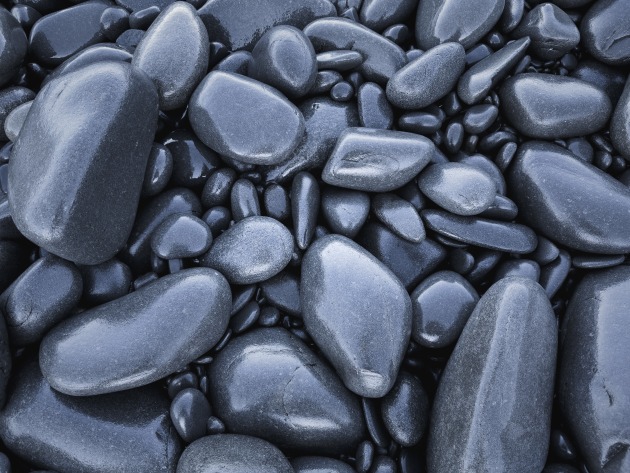 Features like the always-on display and the Dynamic Island will change how you interact with the device. The new A16 chip is blazingly fast and industry-leading. The ecosystem of apps—Halide is a delight to take photos with—remains as vibrant as ever. And the camera system has been improved across the board. 
The iPhone 14 Pro is a solid year-on-year update. No, it still won't replace your camera. But it has been sharpened in all the areas that photographers care about. And that makes it one of the best tools to bolster your creative pursuits. 
About the author: Mitch Green is a Melbourne based travel and landscape photographer. He can be found via his website, through Instagram, or down by the beach at 5am waiting for sunrise. You can also read Mitch's first look at the iPhone 14 Pro from a landscape photographer's perspective here. 
This page was created programmatically, to read the article in its original location you can go to the link bellow:
https://www.australianphotography.com/gear/review-apple-iphone-14-pro
and if you want to remove this article from our site please contact us